---
TITLE: For Better or For Worse
AUTHOR: Emery C. Walters
ISBN: 9781634864626
GENRE: Gay / Transgender Romance
LENGTH: 12,532 words
PRICE: $2.99
It was just going to be a simple Spanish fabada bean and chorizo soup from his grandmother's favorite recipe. Jake hoped for a nice meal and a better time with his widower father. His dad didn't seem homophobic, but he just didn't get that Jake was gay. A quiet dinner might clear the air.
But the trip to the supermarket was a disaster involving a bear and some sausage. Then his dad showed up accompanied by a health aide who isn't quite what she seems. And the bear shows up, too.
Stress and rum piles up. Will Jake's father get a new grandson? Does Jake have a bear in the kitchen and in the bedroom, too? Is this meal one big happy family gathering, or an even bigger disaster?

---
TITLE: General
AUTHOR: T.A. Creech
ISBN: 9781634864619
GENRE: Gay Fantasy Erotic Romance
LENGTH: 34,557 words
PRICE: $3.99
Sequel to Herald
Adam Thomas has always known the angels invading his home were going to liven up his life in all sorts of ways. But none of them are quite like the archangel who's been comatose in Adam's bed for months. It almost feels as if Adam is losing his mind, pining for Michael. Then Michael wakes up, and all hell breaks loose.
The moment Michael opens his eyes, restored and ready to fight, he sees Adam for the first time. The human cared for him, and Michael knows without a doubt that Adam is his.
It turns out to be surprisingly easy to convince Adam of this fact, and Michael is absolutely enamored with his human.
But when a threat comes into Michael's new home, what lengths will he have to go to in an effort to keep his mate safe?

---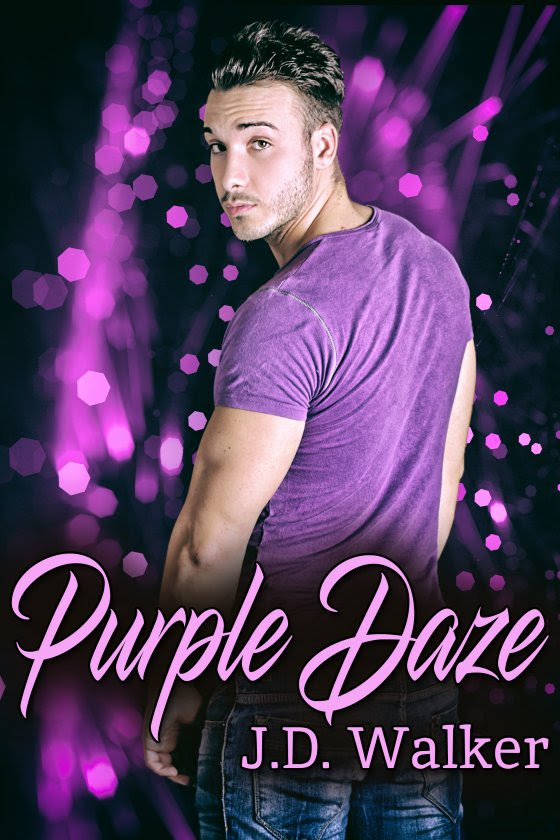 TITLE: Purple Daze
AUTHOR: J.D. Walker
ISBN: 9781634864602
GENRE: Gay Interracial Erotic Romance
LENGTH: 12,359 words
PRICE: $2.99
When Gabriel "Gabe" St. James leaves the city behind and moves to a small town with his dad, the first person he meets is Lucifer Beelzebub "Beebub" Beaumont, who becomes his best friend. Now Beebub is quite the character, loves anything purple, and is larger than life in every way. Gabe simply tries to keep up, dreading the day his partner in crime and secret love will grow up and leave him behind, breaking his heart.
It's many years before Beebub returns home, with scars both physical and mental. But he's still the overly confident, arrogant person he's always been, and expects Gabe to fall at his feet and declare undying love.
Just the opposite happens, however.
Both men must start over and learn who they are after all this time, and how to trust each other again. Will it be worth the trouble in the end?

---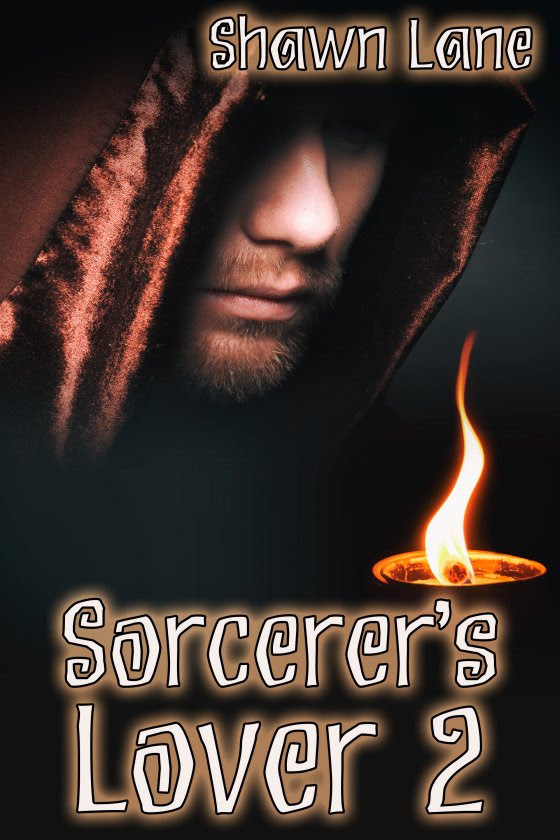 TITLE: Sorcerer's Lover 2
AUTHOR: Shawn Lane
ISBN: 9781634864398
GENRE: Gay Fantasy Erotic Romance
LENGTH: 11,132 words
PRICE: $1.99
Sequel to Sorcerer's Lover
Sorcerer Warin and illegitimate prince Benedict were torn apart just as they were on the verge of a new life together. Imprisoned for his own good by his half-brother and heir-to-the-throne, Benedict dreams of being reunited with Warin.
The lovers subsist on a handful of stolen encounters even as Warin plans to free Benedict. As the king lies near death, a rebellion against the heir is plotted.
But when the chance to escape during an attack on the castle presents itself, Benedict and Warin stay behind to fight. Will they be forced to sacrifice their chance for love and happiness for honor?