---
TITLE: Expedition 63 Book 2: Dark
AUTHOR: T.A. Creech
ISBN: 9781634866330
GENRE: Gay Interracial Sci-Fi Erotic Romance
LENGTH: 36,633 words
PRICE: $3.99
Sequel to Dusk
As the stranded inhabitants of the Space Station mark the opening of their second year since the world ended, Saito Naotatsu is determined to shake off some part of the grief infecting their temporary home. Maybe find a little happiness, too, with his best friend and communications specialist, Turlach Quinn.
The situation explodes when Turlach finds his attraction to Saito confusing and relentless. At every turn, it seems Saito is there to break his control. With the Station falling apart around their ears and the crew breathing down his neck, Turlach finally has enough.
Problems keep piling up. The crew is weary and waiting. Earth is a dark shadow of what it once was. Will they ever get home? Is there even anything left to go home to?
---
TITLE: Freelance
AUTHOR: William Holden
ISBN: 9781634866323
GENRE: Gay Erotic Romance
LENGTH: 6,632 words
PRICE: $1.99
When Jeremy, a high-profile photographer, agrees to take on Alan, the most popular male underwear model in the business, things are bound to develop. After their first freelance gig in Morocco, they spend a drunken night together. Was it more than a one-nighter for one of them?
Six months later they find themselves in Provincetown. While there, Alan meets Dylan, an adoring young fan who ends up getting the night of his life in Alan's bedroom.
Unable to control his jealousy, Jeremy takes matters into his own hands and plays a risky game to get rid of Dylan. Will his plan backfire, destroying their working relationship as well as any hope for love? Or can Jeremy and Alan admit there was more to their one night stand than they are willing to admit?
---
TITLE: In All the Wrong Places
AUTHOR: Arden Forrest
ISBN: 9781634866347
GENRE: Lesbian Erotic Romance
LENGTH: 40,670 words
PRICE: $4.99
Samantha struggles to maintain her life as a respected member of society in a small town, while desperately seeking a female lover. Barry, Sam's husband and best friend, encourages her to explore and fulfill her dreams and desires, until Sam meets Valerie.
Valerie is everything Sam is not. Sam quickly succumbs to Valerie's sexual magnetism, tumbling into a volatile weekend relationship with hard core, aggressive Valerie. Soon, Sam's life spins out of control. Barry spends more and more weekends alone with her children, while Sam gets drawn into Valerie's unsavory lifestyle.
Sam is determined to fit Valerie into her life, but unable to recognize Valerie's destructive behavior. If Sam can't find the love and peace she's looking for with Valerie, where will she go?
---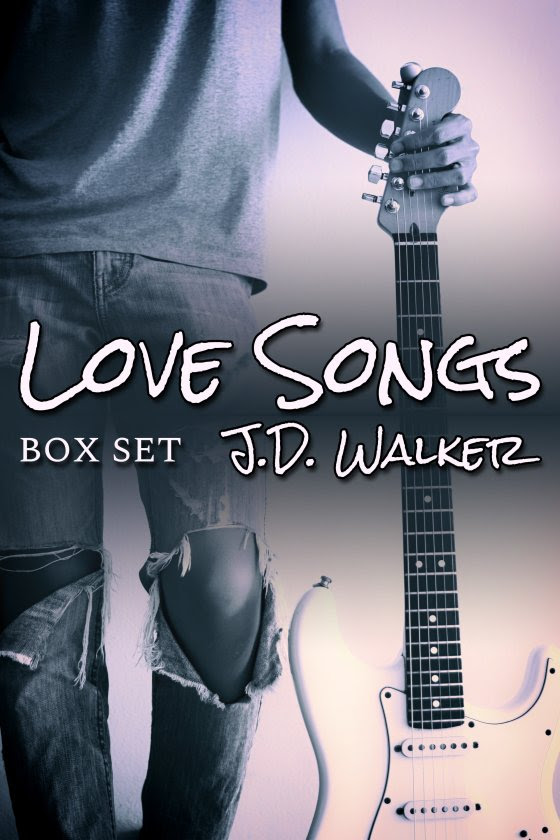 TITLE: Love Songs Box Set
AUTHOR: J.D. Walker
ISBN: 9781634865654
GENRE: Gay Erotic Romance Box Set
LENGTH: 90,047 words
PRICE: $6.99
This new box set by best-selling author J.D. Walker features seven sexy stories of men who find love through the power of music. Contains the stories:
I Can't Get No Satisfaction: Georgie Baldt is dissatisfied with his life. Working dead-end jobs leaves little time to find that spark he's lost, let alone someone to love. Then a trick from his past becomes his new produce manager. Ry Archibald remembers Georgie, but they end up arguing constantly at work, despite the sexual tension between them. Georgie decides it's time for a change. Will Ry tag along for the ride?
Love, Love Me Dude: Tory Cuthbert is shocked when Wheeler Ridley, a man from his past, arrives at his motel. Meanwhile, there's Maury Landrum — handsome and willing, yet Tory can't seem to take the next step. When Wheeler hits on Tory without recognizing him, Tory reveals all. But Wheeler remembers things differently. Then Maury resigns. Tory has to act quickly before he loses what he never knew he had, forever.
Loving Me, Loving You: Hanson Yoo is tired of his job, and doing things to please his mother. A harrowing encounter at night in an alley leads him to Lindsey Grier, a man he's sure would never look at him twice. But he is looking, and Hanson doesn't know what to do about it. A serious misstep and a life-changing moment lead him to take charge of his future and do something for himself, this time.
Norwegian Woody: Woodrow "Woody" Anker grew up with the Zumpanos, and he's in love with the eldest son, town Sheriff Rafe Zumpano. Problem is, Rafe is an alcoholic in denial and Woody wants to know why. When he finds out the truth, Woody doesn't know how to move beyond all the lies. It takes a punch in the face, a hard kiss and even harder words to get these men to a place of trust. And love, maybe.
Paint It, Black: Engelbert Trentworthy — call him Trent — doesn't take himself seriously. He sleeps around, thinking that's all he deserves because of his black past. And then, he meets photographer Elias Lane, whose photos of Trent cause havoc in his life. Elias wants more from Trent, but Trent's not having it. So the dance begins, and Elias will do anything to get past Trent's barriers, because he's perfect.
Purple Daze: When Gabe St. James meets Beebub Beaumont, he knows it's love. But his best friend is larger than life and not meant for the small town in which they live, and all too soon, he goes away to college. The day Beebub comes home, all the feelings Gabe has tried to bury return to the surface, and resentment rules his actions. Beebub wants Gabe, but Gabe, he's not so sure anymore.
Take Me Back: Gus Atchison despises Seb Paddington for choosing a job in another state over their relationship. But Seb keeps coming back to town, trying to start something up between them again. They end up arguing and finally call a truce. However, when Seb returns four months later, he's too thin and Gus realizes he still has feelings for Seb. Will Gus take him back? Or will they remain at odds forever?
---
TITLE: Perfect Man
AUTHOR: Shawn Lane
ISBN: 9781634866477
GENRE: Gay Erotic Romance
LENGTH: 21,954 words
PRICE: $3.99
Alex Nichols' sister sets him up on a blind date with the perfect man, a man who has haunted his dreams for ten years. Craig Fontaine was his fantasy as far back as high school, but Craig did his best to humiliate him then over coming out.
Now, ten years later, they both have successful careers and Craig claims to be gay.
At first Alex is certain this is Craig's version of a joke, but it soon becomes clear things have changed. Craig really is gay and hotter than ever.
But Craig has a dark past that threatens their future, and Alex may lose his perfect man before they have their chance at happily ever after.