---
TITLE: Commanding Officer Thomas
AUTHOR: J.M. Snyder
ISBN: 9781634866507
GENRE: Gay Sci-Fi Erotic Romance
LENGTH: 14,204 words
PRICE: $2.99
Lieutenant Lee Mallory spends his time off duty playing video games. There isn't much else to do while stationed on the USS Nova out in deep space.
Unfortunately, a run in with his commanding officer, Jonan Thomas, strips him — and everyone else onboard — of their gaming privileges.
Thomas has had it in for Lee from day one, when they got off on the wrong foot. Now, banned from using the game server in the rec room, Lee sneaks online in his quarters after hours, looking to play.
That's where he meets a fellow gamer onboard who's interested in a different kind of game. As much as Lee wants to hook up, though, he can't afford to get into any more trouble.
Can Lee take command — in the game and in the bedroom — without further aggravating his CO?
---
TITLE: Edge Jump
AUTHOR: Elizabeth Noble
ISBN: 9781634865692
GENRE: Gay BDSM Erotic Romance
LENGTH: 72,683 words
PRICE: $5.99
Brett Rocha retired from pro-hockey while still at the top of his game. Co-owner of a chain of restaurants and an inherited ice skating academy, he seems to have it all. Despite his fame, wealth, and good fortune, though, Brett suddenly finds himself painfully alone.
Ex-Olympic figure skating star Rylan Hennessy transitioned to professional ice dancing with Celia, Brett's sister and Rylan's lifelong partner on the ice. Then tragedy strikes, and Rylan's world is turned upside down, too.
With the unexpected death of Celia, Brett and Rylan are drawn together through their mutual grief. Their bond strengthens when Brett introduces Rylan to BDSM, a lifestyle Rylan has never experienced before. While the mystery of Celia's murder still needs to be solved, a second tragedy threatens to tear them apart.
Will their relationship survive, or will love be enough to see them through this life altering, harrowing change?
---
TITLE: Eyes and Ears
AUTHOR: A.R. Moler
ISBN: 9781634866590
GENRE: Gay Erotic Romance
LENGTH: 5,196 words
PRICE: $1.99
Part of the Inches of Trust universe
Architect Brian Townsend and his fiancé Tristan Blake have a Halloween party to go to. Brian's friend Alicia throws one every year. In fact, Brian and Tristan met at this same party the year before.
This year they are engaged and planning their wedding. Everything should be coming up roses … except that Tristan's family still has issues. They'd rather Tristan wasn't gay, and if he can't manage that, then they'd rather he not get married at all.
Well, everything can't be perfect. Can their friends and chosen family help fill in the holes left by bigots and bad family behavior?
---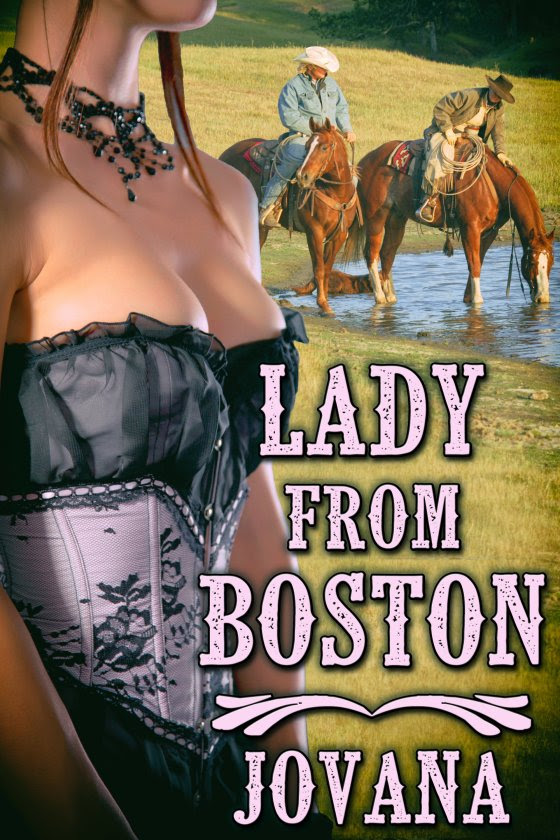 TITLE: Lady from Boston
AUTHOR: Jovana
ISBN: 9781634866354
GENRE: Gay / Bisexual Historical Western Erotic Romance (MMF)
LENGTH: 35,688 words
PRICE: $3.99
Lorraine Garvey, a beautiful but fiery Boston belle, learned her father was running a whorehouse he called a 'social club'. When he's hanged, she comes out west to sell it and is welcomed by Jude Bonner and three of the dirtiest — and the sexiest — cowboys she's ever seen.
Afraid for her virtue, she puts on her chastity belt to protect herself, but promptly takes it off again when she can't resist their charms. What follows are countless nights of breathtaking kisses, erotic desires, and dirty imaginings while surrounded by wild heat, sweaty bodies, and strong doses of cowboy sex.
When it's time to go home, she's faced with a decision. Will she go back to stiff-necked Boston and lace up her corset and naughty imagination, or stay in this wicked, untamed country where she was born and throw away her chastity belt?
---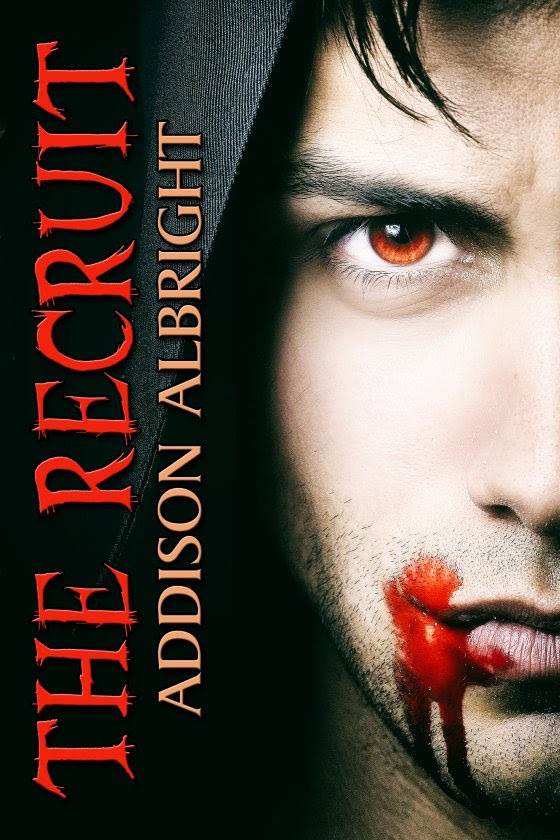 TITLE: The Recruit
AUTHOR: Addison Albright
ISBN: 9781634866668
GENRE: Gay Paranormal Erotic Romance
LENGTH: 22,181 words
PRICE: $2.99
Albert Manlii has walked this earth for more than two thousand years, but survival on his own was never easy. Now he leads a faction of highly organized vampires who carefully guard the secret of their existence. Unlike the old days, potential recruits are carefully selected and presented with an offer.
Phillip Brewer has weeks to live — if he lets his disease run its course. He doesn't want to die, but given a choice, will his desire to live outweigh his concerns about the vampires' ethics?
When the new recruit's missteps are cause for concern, can Albert control the fallout, or will Phillip's life once again be torn apart?