---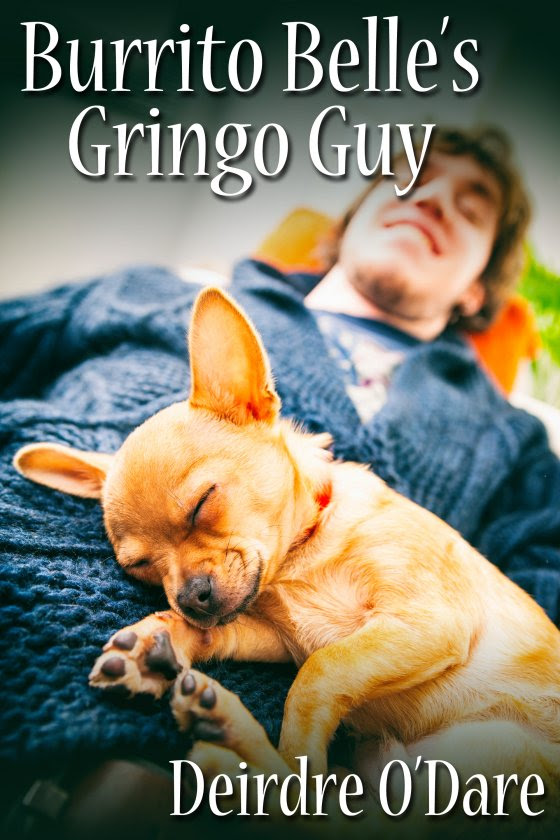 TITLE: Burrito Belle's Gringo Guy
AUTHOR: Deirdre O'Dare
ISBN: 9781634865708
GENRE: Gay Interracial Erotic Romance
LENGTH: 13,116 words
PRICE: $2.99
Juan is on the run for his life when he stumbles across an abandoned Chihuahua pup. What better companion for his flight and then mascot for his initial foray into free enterprise in his new home? But dangerous enemies are determined to track him down. It takes a strong friend to help him survive.
Troy grew up in poverty and has clawed his way to success. Until he builds a foolproof security, he hasn't got time for relationships, or so he tells himself. Then an amazing little dog and her equally amazing master charge into his life and he's captured in a net of lust, danger and obligations he never expected to find.
---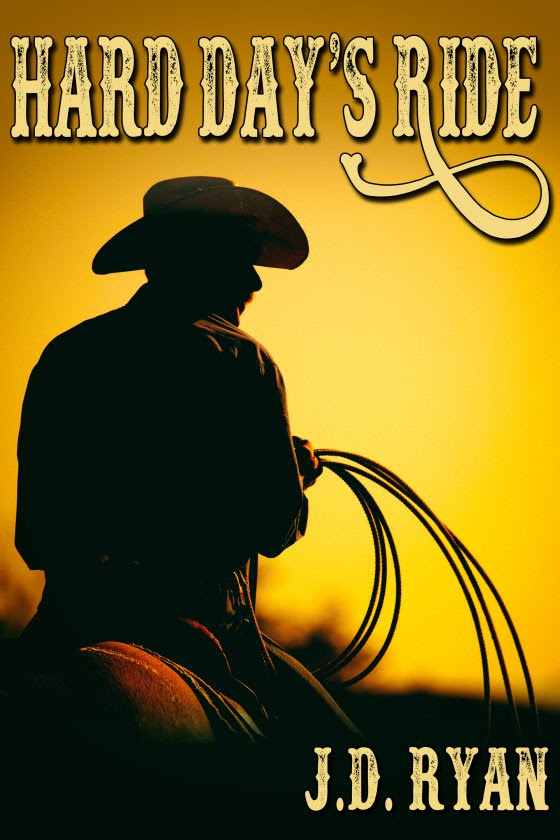 TITLE: Hard Day's Ride
AUTHOR: J.D. Ryan
ISBN: 9781634866606
GENRE: Gay Historical Western Erotic Romance
LENGTH: 12,752 words
PRICE: $2.99
Roy Wortham is a spoiled rancher's son who's never done an honest day's work in his life. When his father decides it's time Roy grew up, he's sent on a cattle drive with the ranch's best hands.
Joe Gibbs expects Roy to demand special treatment on the drive. To his surprise, Roy asks to be treated just like one of the hands. He wants to learn the ropes so he can take over his father's empire one day.
Joe's grudging respect for the boss's son slowly turns into friendship. Is Roy interested in being friends … or could he be after something more?
---
TITLE: Kylian and Brett
AUTHOR: Edward Kendrick
ISBN: 9781634866088
GENRE: Gay Paranormal Romance
LENGTH: 30,865 words
PRICE: $3.99
Brett Wescott has a talent for creating quick sketches of people from verbal descriptions. Ones that looked exactly like the subject — at least according to the tourists who find him either in Jackson Square or one of the bars along Bourbon Street. It helps that he is telepathic.
Kylian Dubois is a powerful elf who runs a covert agency he formed in the late seventeen-hundreds to stop paranormals from preying on and killing humans. All of his employees are elves or shifters — each one with their own reasons for wanting to work with Kylian.
When a particularly vicious shifter killer, known as the 'Phantom Slayer', begins stalking New Orleans, Kylian recruits Brett to help find him — even though Brett is only human.
Slowly a bond forms between Brett and Kylian. A bond that could turn into something more, providing they can deal with their differences.
---
TITLE: Nights in Sandbridge
AUTHOR: Elizabeth L. Brooks and Lynn Townsend
ISBN: 9781634866484
GENRE: Gay Erotic Romance
LENGTH: 88,839 words
PRICE: $5.99
Andy Howard dropped out of college to get away from his abusive father. When his longtime boyfriend reveals similar tendencies, Andy refuses to endure another moment of it, running away with nothing more than the cash in his pockets. He makes it to Virginia, where he's taken in by Scooter Stahl, a restaurant owner looking for an extra hand who's willing to be paid cash under the table.
Scooter's been struggling for years: to keep the beachside restaurant he inherited from his parents above water (both financially and literally); to live down the fact that he's gay in a small southern town; to get over the man who's owned his heart since he was fourteen. But he's never had to struggle as hard as he is now … to keep his hands off Andy.
---
TITLE: Timeless
AUTHOR: Michael War
ISBN: 9781634866491
GENRE: Gay Fantasy Erotic Romance
LENGTH: 8,631 words
PRICE: $1.99
Once comfortable with routine, Marcus now seeks adventure. He quits his job, dumps his boyfriend, and buys a one-way ticket to Spain. Life could not be better.
On his way to the airport, Marcus almost hits someone running across the road. Curiosity gets the better of him, and he follows the person to a mysterious cave with a secret, one that transports Marcus to a prehistoric world.
Dazed and definitely confused, Marcus is trying to find his way back when he's saved from imminent danger by the ruggedly handsome Jade, a caveman whose face and body belong on the cover of a romance novel. Jade guides Marcus back to the cave and, along the way, the unlikely pair may just discover each has found his perfect match. But when danger strikes, Marcus must decide where his heart truly belongs.