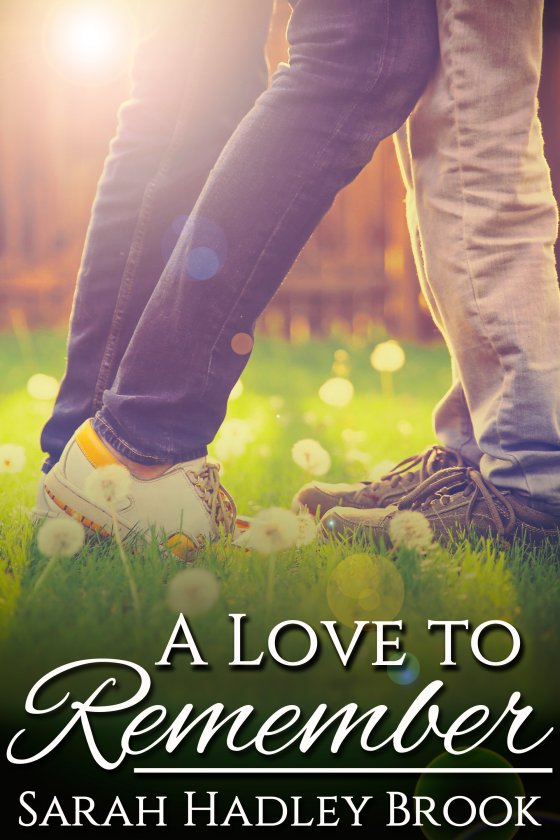 Title: A Love to Remember
Author: Sarah Hadley Brook
Publisher: JMS Books
Pages: 79
Characters: Graham Hayes, Sam Morgan
POV: 3rd Limited
Sub-Genre: Contemporary Romance
Kisses: 3.25
Blurb:
Graham Hayes decided long ago he'd never be in a relationship. It was better to stay single than to fall in love only to be left alone, which he was certain would happen to him. He'd seen Alzheimer's ravage his family members all his life, leaving their loved ones to deal with the fallout. Some of them stayed, but some didn't. Graham isn't going to risk it.
When he hires nurse Sam Morgan to take care of his dad during the day, his pledge to stay single is put to the test. He soon finds it difficult to maintain a professional distance.
Graham's guarded his heart for so long, but his resolve is crumbling. Will he be able to conquer his fear to give himself a chance at love? Can he trust Sam to stick around for better or worse?
Review:
A Love to Remember is a sweet story. Full of promise and hope for the future, it is a lovely story I liked.
Since the blurb does an excellent of describing the story, I won't rehash it. I will say that I enjoyed the different relationships between all the characters in this book. I admit I haven't read many stories with one of the secondary (or main) characters having Alzheimer's disease, so I thought Ms. Brook had an interesting backstory and premise to the story itself. I think the author did an excellent job at describing the sorrow, worry, and fear of a relative dying of Alzheimer's disease. I liked how much Graham worked at keeping a good relationship with his father and appreciated how much Graham wanted to continue to take care of him as long as he could.
I also understood why Graham was so fearful of contracting the disease itself and could empathize as to why he did not want to have a long-lasting relationship. Though Graham keeps potential love interests at a distance, it was easy to see what a loving heart he had.
I liked Sam, too. Although the story is told through Graham's point of view, I thought the author did a decent job at allowing us to see what Sam was going feeling through the eyes of Graham. I liked how persistent Sam was as to getting Graham to give their budding relationship a chance and I thought the chemistry between them was pretty good.
All in all, A Love to Remember, is a pretty good read. I did feel like it was told a little too quickly and that it hashed through things faster than I wanted, but it was still an enjoyable story to read. There is a definite insta-love factor between the two men. As a general rule, I enjoy insta-love most of the time, but this one wasn't as fleshed out as I would have liked. I also liked Marc *Graham's best friend* and would like to have read more about him.
A Love to Remember by Sarah Hadley Brook is a quick read that I enjoyed and I'm looking forward to reading more books written by her.
Reviewed By: Gabbi
Click HERE to purchase A Love to Remember