TITLE:
A Love to Remember
AUTHOR:
Sarah Hadley Brook
ISBN:
9781634866187
GENRE:
Gay Erotic Romance
LENGTH:
27,223 words
PRICE:
$3.99
Graham Hayes decided long ago he'd never be in a relationship. It was better to stay single than to fall in love only to be left alone, which he was certain would happen to him. He'd seen Alzheimer's ravage his family members all his life, leaving their loved ones to deal with the fallout. Some of them stayed, but some didn't. Graham isn't going to risk it.
When he hires nurse Sam Morgan to take care of his dad during the day, his pledge to stay single is put to the test. He soon finds it difficult to maintain a professional distance.
Graham's guarded his heart for so long, but his resolve is crumbling. Will he be able to conquer his fear to give himself a chance at love? Can he trust Sam to stick around for better or worse?
---
TITLE: Flowers for the Gardener
AUTHOR: Sharon Maria Bidwell
ISBN: 9781634866194
GENRE: Gay Erotic Romance
LENGTH: 69,679 words
PRICE: $5.99
A warm-hearted rich man's son, Richard Gardener needs to overcome three obstacles: find a way the family business can run without him, help his mother cope with grief, and stop butting heads — and other parts of his anatomy — with the gardener.
Ethan Fields has worked for the Gardener family for many years. He's struggling with debt and the desire to leave, and has loved Richard far longer than the man would believe. Ethan can cope with most things, but his anger with Richard's mother won't fade. Until that and his feelings for Richard are resolved, he feels trapped and, alas, the idea that sex will get Richard out of his system isn't working.
To make the situation worse, both men assume too much and don't say the right words, and Ethan's offer of 'just sex' grows more complicated by the day. Can Richard and Ethan stop getting their wires crossed before their paths diverge?
---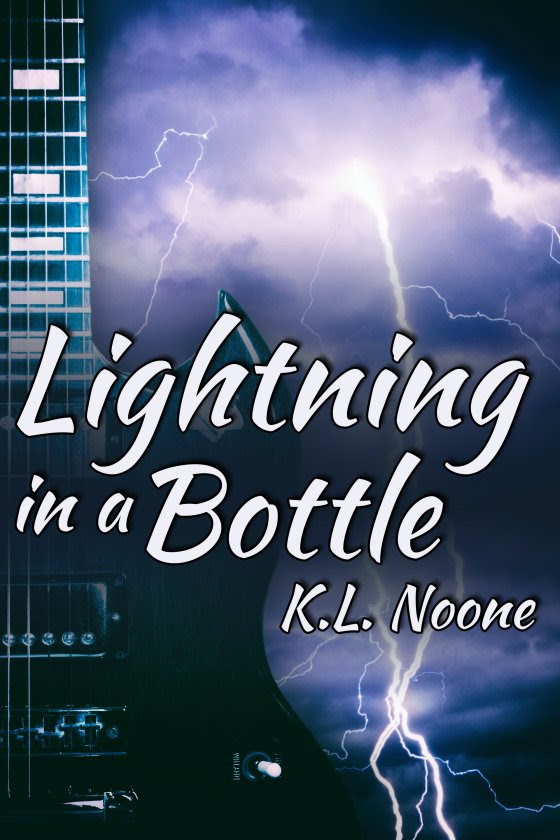 TITLE: Lightning in a Bottle
AUTHOR: K.L. Noone
ISBN: 9781634866651
GENRE: Gay Paranormal Interracial Romance
LENGTH: 5,349 words
PRICE: FREE
Companion story to A Demon in Midwinter
Adam Johnson's the heart, soul, and songwriter behind his band's greatest hits … if the term can be applied when they aren't even famous yet. He's never been a good front man or stage presence, though; he leaves that to Lee, who sings Adam's words as if they're poetry.
The problem is, they are. Every word Adam's written is a love letter for his lead singer, though he's never had the courage to say so.
But when a famous — or infamous — legendary rock star and scandalous sex demon drop by one of their shows, Adam's forced to confront the possibility he just might get everything he wants — the record deal and Lee's heart — if he can only find the words to ask.
---
TITLE: Military Emancipation
AUTHOR: David O. Sullivan
ISBN: 9781634865999
GENRE: Gay Erotic Romance
LENGTH: 22,965 words
PRICE: $3.99
Marc Struthers is a career nurse in the US Navy, and he hates the Don't Ask, Don't Tell policy. He lives with Adam, who's also in the Navy, and they share a room and bed. Although they often make love, Adam claims he isn't gay.
One night while on shift, an attractive female doctor tries to seduce Marc. When he rejects her advances, she reports him as being gay.
Despite Marc's commitment to the Navy and his job, his military career is in jeopardy. The admiral who must hear Marc's case is from an older generation. Can Marc wait for DADT to go away as so many promise, or will he be discharged?
---
TITLE: So Into You
AUTHOR: J.D. Walker
ISBN: 9781634866408
GENRE: Gay Interracial Romance
LENGTH: 6,245 words
PRICE: $1.99
Llewellyn "Llew" Dane lives for his job, or rather, to pay down his student loans. He enjoys what he does, but also appreciates the eye-candy provided by Marc Temple, a senior manager. A pair of jeans had never looked so good on a man.
In the open-minded atmosphere of the company where people date each other constantly, it would be easy to approach Marc and announce his interest. But Llew has been rejected so often by men in the past that he doesn't see the point in trying. And yeah, he's broke. How impressive would that be to a man like Marc?
Turns out, Marc doesn't care about such things, and he has his eye on Llew, even if crossed lines of communication and serious self-doubt make a possible romance complicated. Llew needs to learn to relax and enjoy life. And maybe, give Marc a chance to show him how.
---
TITLE: The Officer and the Thief
AUTHOR: Gareth Vaughn
ISBN: 9781634866200
GENRE: Gay Interracial Fantasy Mystery Erotic Romance
LENGTH: 33,500 words
PRICE: $3.99
Companion to The Doctor and the Addict
Benen Trelayne has worked hard to make Assistant Detective by age 27, but protecting the city of Jewylle on Ilben is no easy job. When Benen removes a mysterious puzzle box from a murder scene, he isn't expecting to have to deal with anything more than cracking the case.
But while attempting to stop a robbery, the curious box is activated, and Benen's stuck trying to figure his way out of a puzzle spell with only a thief who calls himself Gus for help. Benen is sure Gus knows more about the murder than he's saying, but can't arrest him unless they can work together enough to escape.