---
TITLE: Bisexual Blues
AUTHOR: David O. Sullivan
ISBN: 9781634865814
GENRE: Gay / Bisexual Erotic Romance (MMFF)
LENGTH: 20,960 words
PRICE: $3.99
Being a cop isn't easy. Being a gay — or even bisexual — cop can sometimes add fuel to the fire.
For best friends Dino Parelli and Norris Bander, friendship quickly morphs into much more. But things are more complicated than either man wants to admit. Dino must contend with his bisexual desires while acknowledging he loves Norris. For Norris, coming out is something he eventually wants, though even he finds himself wondering if maybe he's really bi, as well.
Both men soon discover they aren't alone on the force. When they learn two female officers are just as sexually adventurous, Norris and Dino must learn to navigate the relationship waters … with the women as well as with each other.
---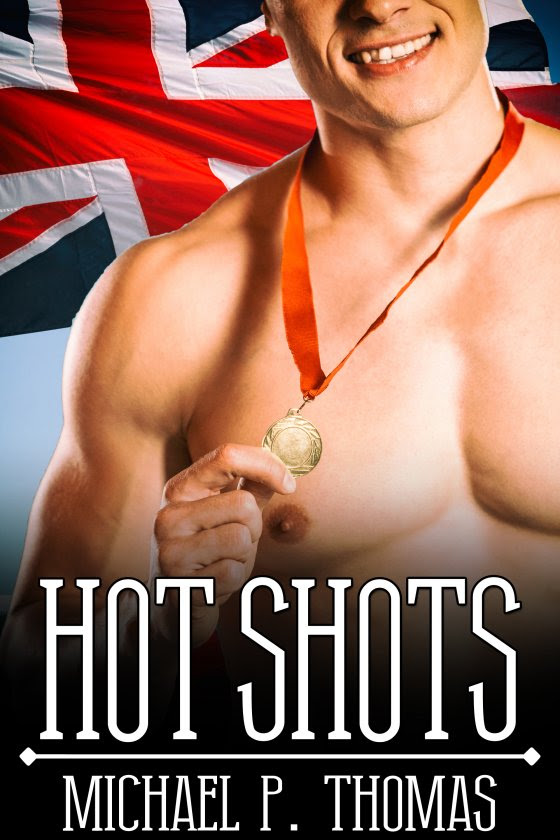 TITLE: Hot Shots
AUTHOR: Michael P. Thomas
ISBN: 9781634865623
GENRE: Gay Erotic Romance
LENGTH: 10,500 words
PRICE: $3.99
Since he first laid eyes on Michael Phelps as a teenager, young Beau has longed to be an Olympian; the better to sleep with as many other Olympians as possible. Too bad he's a flop at every sport he tries.
An offhand reference by his European mother reveals a family connection to the world of competitive shooting, and a quick — if not wholly truthful — email nets Beau an invitation to Luxembourg to train with Marcel, a dashing rifle champion. He jumps at the chance, and, when he learns they aren't actually related, at the champ.
Sparks fly, but Beau's never exactly been what you'd call a one-man man. Will Beau's smoldering desire for Marcel burn hot enough to keep the torch of his Olympic dreams aflame?
---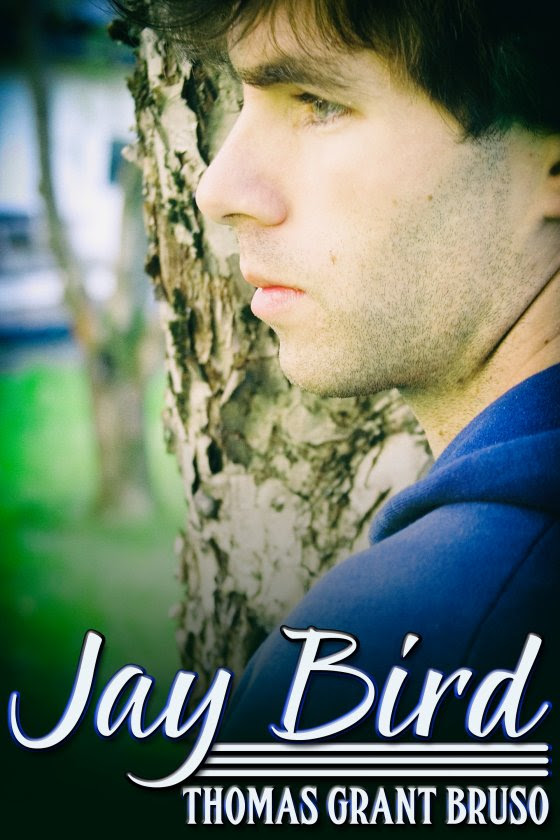 TITLE: Jay Bird
AUTHOR: Thomas Grant Bruso
ISBN: 9781634865951
GENRE: Gay Romance
LENGTH: 23,087 words
PRICE: $3.99
Introverted, socially awkward Jay Kirkman, known to his Grams as "Jay Bird," is riding the ups-and-downs of youth while living with overbearing parents and dealing with the pressures of being a senior in high school.
A month away from graduation, Jay hopes to flee the small upstate New York town of Milton for a life anywhere but in his dead-end hometown. He wishes for more than he has now: scholarly, eccentric parents, and watching Grams, the closest person to him, slowly dying before his eyes.
His equally withdrawn but edgier best friend Rocco has a hearty appetite for drugs, alcohol, and promiscuous sex. When the law comes knocking, asking questions about a crime Rocco may or may not have committed, he finds himself in big trouble and turns to Jay for help.
Is Jay and Rocco's friendship strong enough to sustain life's tough obstacles as they navigate the highs and lows of growing up together?
---
TITLE: Love for the Holidays Box Set
AUTHOR: J.D. Walker
ISBN: 9781634865647
GENRE: Gay Erotic Romance Box Set
LENGTH: 68,641 words
PRICE: $5.99
Seven of J.D. Walker's best-selling holiday gay romance stories in one box set! Contains the stories:
And Good Will to All: When Lonnie "Mack" McDaniel returns to town after twenty years, Charles "Charlie" Mayburn is stunned. But he overlooks their past — and the love he still feels — and hires Mack for a job at his self storage facility. Charlie senses that Mack is hiding something, and finally discovers he's homeless. Will the offer of a home be enough to heal Mack and let Charlie back into his heart—to stay, this time?
Boyfriend Countdown: Milo Slowiak doesn't do relationships, hence his little black book. Nelson Agnew, a frequent buddy in Milo's bed, has been fine with that, too, until Christmas Day, when he changes the rules. Now, Nelson wants a relationship, and Milo has until New Year's Day to make his decision. Milo is upset, but he can't erase the feeling that he could be missing out on something good. Should he take the leap?
Grateful for You: Jared Gillespie left home five years ago because his boyfriend, Walt Schneider cheated on him. With a woman. What he doesn't realize is that Walt, the man he still loves was trying to tell him something, which Jared figures out after his mother convinces him to come home for Thanksgiving. Harsh truths are revealed and second chances become possible. Something to be grateful for.
Of Love and Feather Boas: Zachary Bodine can't seem to move on from the betrayal of his ex, Maddox five years ago on Halloween. Lucius 'Lucille' Lombardi, a gorgeous drag queen is determined to change that. The plan? A few home-cooked meals, kisses, and Dinah Washington. When a surprise visitor appears on Halloween night, Zachary has to choose: let the past rule his life, or don a feather boa and grab hold of Lucius.
Paulie and the Wedding Bell Grouch: Paulie Hajek loves weddings and enjoys working for a wedding planner. What isn't enjoyable is dealing with the wedding planner's brother, Van Tremaine on a daily basis. Paulie's heart was broken by Van a year ago because he wouldn't commit to something permanent. But now, Van is up to something, and Paulie's not sure if it will end up being everything he's always wanted, or a disaster.
The Hippie Whisperer: Carl Neilson meets his match in Ben Brooker, an artist with questionable fashion sense and a garish hairstyle. Ben calls things as he sees them, including the way Carl uses his college-aged son Chester as a crutch. The truth is hard to take, but it forces Carl to look at himself in a new way. And in the end, a willingness to find love in unexpected places might be enough, in spite of it all.
A Hippie Independence Day: Carl Neilson and Benjamin "Ben" Brooker are total opposites, but they've made it work for over a year. Carl has made great strides in letting his son Chester live his own life, though he's still being stubborn about getting rid of the Hawaiian shirts. This Independence Day, Ben will stop at nothing to get Carl to open up to him, and maybe make some fireworks of their own, in the process.
---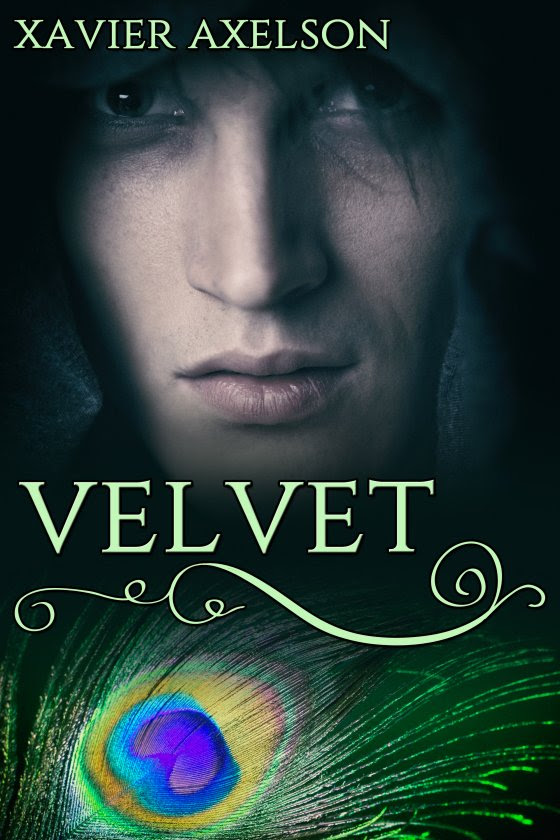 TITLE: Velvet
AUTHOR: Xavier Axelson
ISBN: 9781634865944
GENRE: Gay Historical Erotic Romance
LENGTH: 50,471 words
PRICE: $4.99
When an irresistible discovery unravels the forbidden secrets of a man's heart, the very fabric of his existence is threatened.
Virago is the royal tailor of a corrupt prince. Left to care for his blind brother, Virago devotes himself to his trade until an unexpected delivery changes his life, and a wandering minstrel knocks on his door. What he discovers will test the bonds of brotherhood and unravel the forbidden secrets of his heart.
Loosely based on the 14th Century Laws of Sumptuary, Velvet takes readers to a land where cruelty is disguised as allegiance, loyalty is masked by obligation, and the laws of sumptuary govern the people. But nothing is more dangerous than Velvet.