---
TITLE: Down Memory Lane
AUTHOR: Wayne Mansfield
ISBN: 9781634864664
GENRE: Gay Erotic Romance
LENGTH: 13,337 words
PRICE: $2.99
When Vincent takes shelter in a bookshop one stormy day, he happens upon a book of male nudes. One of them brings back memories of his first, and possibly greatest, love — Daniel McClary. When a sales assistant tells him there's a man who resembles the model in the picture that comes into the shop every week, Vincent wonders if it could be the same man who broke his heart twenty years ago.
He looks up Daniel's Facebook page and is disappointed to discover Daniel is married and has two sons. Nevertheless, he starts to frequent the store, watching and waiting for the man he's sure is Daniel. Finally, Daniel makes an appearance. Vincent approaches him and says hello, immediately realizing his love for Daniel is still strong. But what difference does it make? Daniel's a family man.
However, the next time they meet, Daniel reveals something which gives Vincent a tiny spark of hope.

---
TITLE: Food Frenzy
AUTHOR: Linn Edwards
ISBN: 9781634864886
GENRE: Gay Erotic Romance
LENGTH: 17,128 words
PRICE: $2.99
Ethan is in between college and law school, helping out in the family restaurant for a year while his aunt recovers from a stroke. His mother Zoe runs the business, but it's still overseen by his grandfather Fergie, for whom the restaurant is named.
They're approached by Jeremiah Thomas, a writer for the magazine Foodie Today, who is interested in doing feature article on diners in America. Ethan and Fergie are all in, but Zoe doesn't like the looks Jeremiah gives her son over the counter and wants none of it.
There's an immediate attraction between Ethan and Jeremiah … over food and each other. Given the short time they have, Ethan throws caution to the wind and plunges into what's supposed to a few nights of fun.
But law school and deepening feelings on both their parts loom on the horizon. Can they serve up a delicious helping of a life together?

---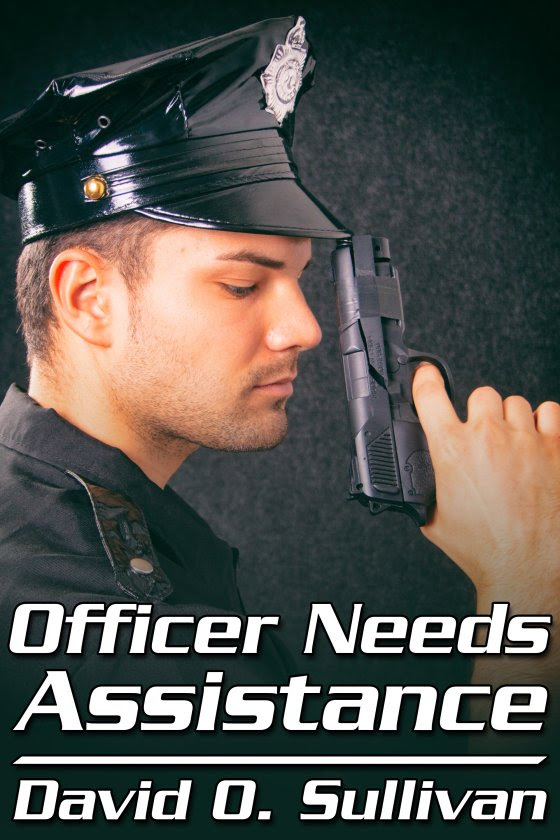 TITLE: Officer Needs Assistance
AUTHOR: David O. Sullivan
ISBN: 9781634865203
GENRE: Gay / Bisexual Erotic Romance
LENGTH: 24,048 words
PRICE: $3.99
Rookie police officer Sean Patton's world is turned upside down when he's shot while out on a domestic disturbance call. Sean is saved by his ballistic vest but is still injured, emotionally and physically. To make matters worse, he has to hide his sexuality.
His girlfriend, an attorney seven years his senior, is his saving grace, nursing him with good deeds and plenty of loving. He also enjoys the attentions of his best friend Jeremy, who was his lover in college. And things are further complicated by his sexy and muscled captain, who admits to being bisexual, too.
Unfortunately in 1970s America, being anything other than straight is not on the menu. What's a new officer to do? Will he lose his girlfriend when she discovers he's attracted to men, too?

---
TITLE: Wind and Stone
AUTHOR: Jessica Payseur
ISBN: 9781634864763
GENRE: Gay Interracial Fantasy Erotic Romance (MMM)
LENGTH: 91,763 words
PRICE: $6.99
Sequel to Flame and Snow
With Emylnor saved, Akton and Talfryn try to settle into a normal life. But before they can get too comfortable, they learn dragon shifters are attacking. Led by Lord Fanglyr Reynox, the dragons are vicious, capable of extensive magic, and taking advantage of Queen Ylenia's weakened forces. When Wren returns, they have a choice: report to Ylenia for orders, or go rogue with Wren and take down the Dragon Lord.
It could get them executed, but they choose Wren. Not only did she help them before, Akton and Talfryn are drawn to one of her companions, a griffin shifter named Lochlann. But navigating love among three men is the least of their worries. They're going deep into the Dragon Realm to confront Lord Reynox, and the dragons are known for their brutality. Can their growing affection catch fire, or will it be snuffed out by the wind and stone of war?