---
TITLE: Assassin
AUTHOR: T.A. Creech
ISBN: 9781634864794
GENRE: Gay Fantasy Erotic Romance
LENGTH: Gay Fantasy Erotic Romance words
PRICE: $3.99
Sequel to General
Levi Thomas, after watching his brothers fall to the charms of the angels in their midst, gets a hell of an awful shock. Zoey, his wonderful boyfriend, isn't what he said he was. By the time Levi figures out what he wants to do about Zoey, everything is pushed aside to deal with the threat of adaphat at their door.
Zophiel had a job to do. It wasn't a job he was originally sent down for, but when your brothers are stranded, desperate for news and hope, he can't say no. Levi's understandable anger doesn't help at all, no matter what Zophiel's intentions. But he has one last thing to do before he can offer Levi their happily ever after, a battle he has to fight. One way or another, Zophiel only knows he must not lose.

---
TITLE: Officer Charming and the Prince Who Wooed Him
AUTHOR: Sarah Hadley Brook
ISBN: 9781634864787
GENRE: Gay Erotic Romance
LENGTH: 27,980 words
PRICE: $3.99
Officer Chad Charming absolutely does not believe in love at first sight, or even love at all. Apple Grove is famous for their Fairy Tale Parade, and Chad is working when a horse carrying the parade's Prince Charming kicks him, landing him in the hospital.
Jeff Garner's family has a history of love at first sight and the local high school drama teacher is mortified when his horse kicks the sexiest man he's ever seen. One look and he knows Chad's the man for him.
Jeff sets out to woo the man, even though Chad makes it clear he isn't looking for a relationship. While Chad recovers from his injuries, the two become close, but can Chad ever get past the idea love isn't real and allow himself to love his very own Prince Charming?

---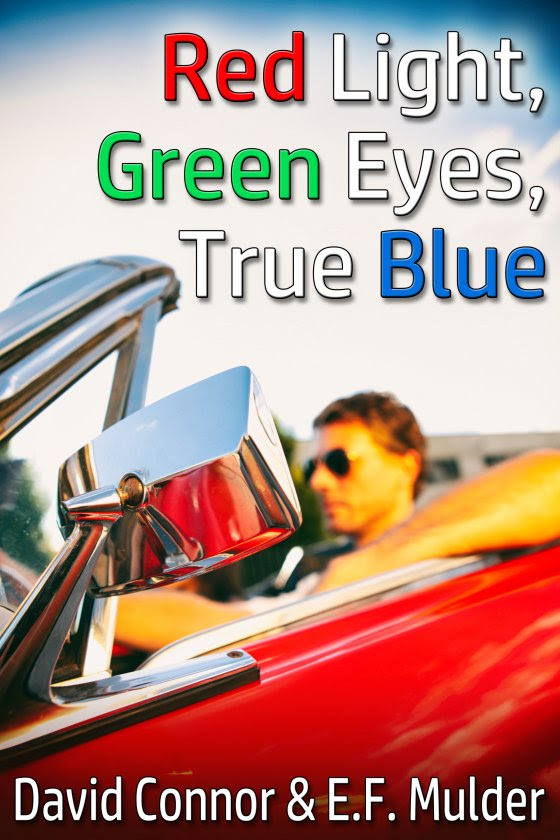 TITLE: Red Light, Green Eyes, True Blue
AUTHOR: David Connor and E.F. Mulder
ISBN: 9781634864848
GENRE: Gay Erotic Romance
LENGTH: 55,431 words
PRICE: $4.99
The line between friendship and love can sometimes become blurred. Sal, Major, and Abby have a complex relationship. When Major and Abby call off their engagement and Major announces he's leaving the country, Sal is devastated and wonders if he's to blame.
Five years later, Major returns in time to find Sal obsessed with tracking down a stranger he flirted with at a stoplight. Wanting nothing more than for his friend to find true love, Major agrees to help in the search. The two enlist Abby, as well.
Somewhere along the line, the trio becomes a quartet, old feelings resurface, old wounds are healed, and everyone learns where love really is.

---
TITLE: Walk on the Wild Side
AUTHOR: Temple Madison
ISBN: 9781634864770
GENRE: Gay Erotic Romance
LENGTH: 26,667 words
PRICE: $3.99
Tall, dark, and dangerous, Reny Stark is from the wrong side of the tracks. A criminal, a thug, and a brawler, he's the best at making bad choices, until one such choice landed him in prison for five years. Now Reny is out and has a great big chip on his shoulder. Having lost everything, he has no future. He's unemployable, and the only place he can afford to live is in a cheap rundown room in the plague pit of New York City called Gangland. At one time he didn't care what he had to do to stay alive, but now he's trying to stay clean — but the gangs won't let him. Since he's not a member of any gang, they've fingered him as their assassin, and one night he is forced to honor a contract on someone's life, or die.
Having little choice, he haunts the city streets until he finds his target, and hates him on sight. He's everything Reny is not. He's young, ambitious, good looking, and with a great future ahead of him. This man is so clean he squeaks while Reny is covered in the dirt of the ghetto, stuck with a prison record, and no hope of ever getting out. Because his target has had an easy life, Reny expected a soft, prissy guy that wouldn't put up much of a fight, but instead he looms hard and tough, and refuses to go down.
Ric Ferrand may be young, but he knows all about living a hard life and the tough choices that come with it. Although he's always had kind of a yen for the wild side of life he's tried not to let the evil of the city pull him down. But now the streets are fighting back in the person of Reny Stark, the scariest, sexiest, and most complicated ex-con this big city has ever produced — and this tough guy wants to kill him.
Then something happens that Ric didn't count on. He slowly gets to know and understand the brute whose next stop is Death Row, and begins to have feelings for him. Taking a big chance, he invites him home where the contract killing gets lost between the sheets making Ric realize some guys are just better when they're bad.