---
TITLE: In His Kiss Box Set
AUTHOR: J.M. Snyder
ISBN: 9781634864466
GENRE: Gay Interracial Erotic Romance Box Set
LENGTH: 62,384 words
PRICE: $5.99
If you love interracial gay romance, this box set is for you!
Collected together for the first time are 8 sizzling stories by M/M author J.M. Snyder. These hot and heavy tales of manlove feature quick hookups and exciting encounters between men looking for love outside their race.
Contains the stories:
Car Trouble: What begins as a bad day improves when Terrence meets the hot mechanic. Dressed in a pair of tight, oil-stained jeans and little else, Jimmy exudes sex appeal. Terrence finds himself drawn to Jimmy, and soon it's not just his car being serviced.
Closing Time: Mitchell Nolan is a bartender working late on Christmas Eve. As the last patrons leave, he stays behind to clean up. Then he meets Romy Lariner, who ducks inside the bar when his car won't start. Sparks fly between these two lonely men this holiday.
Cruising on Cary Street: Willis Moore is a detective who was suspended. After his first day back on the force, he cruises downtown Cary Street looking for action. He finds a hustler named Corey who reminds him of a previous lover. Will wants a piece of Corey, and won't let his badge get in the way of hooking up.
Hot Merchandise: A shoplifter attracts the attention of Bill's coworker, so he has to step in to avoid a scene. When he's asked to empty his pockets, the potential thief agrees … but only in the privacy of the store's back room, where Bill discovers just how hot his merchandise is.
On the Down Low: Nick's the only white guy at his roommate Tyrone's hip hop party, but Tyrone's friend De'Andre is the center of attention. The moment Nick notices him, he gets sprung. De'Andre is big and black and hot damn, but he's sexy. Nick feels out of his league — he's young, white, gay, and desperately looking for a chance to spend some time alone with De'Andre. Luckily De'Andre seems just as interested.
One on One in the Studio: When pop star Joey Angel is asked to record on a song with hip hop legend DJ Key, he's thrilled. He's a fan of Key's and hopes the song will help give him street cred. But things get off to a rough start, and Joey finds it hard to concentrate during the session. When Key gets him alone for a little one on one in the studio, can he help Joey relax enough to make their collaboration a success?
Playing the Field: Out of Bounds: Jo plays basketball on his college team. At an off-campus party before the season begins, he hooks up with a guy named Kevin. Things heat up between them, leading to a night of hot sex. But the next day Jo learns Kevin has been hired as his team's new assistant coach. Is their budding relationship over before it even begins? Or will Kevin go out of bounds to be with Jo?
Playing the Field: Play On: This is Cordero's rookie year with the intramural soccer team, but he catches Sean's eye the first day of practice. Sean wastes no time letting this fly brother know just how sprung he is. The feeling's mutual and there's no denying the spark between them. Unfortunately, Sean is easily distracted by Cordero on the field. Can he get his mind back on the game before he's thrown off the team?

---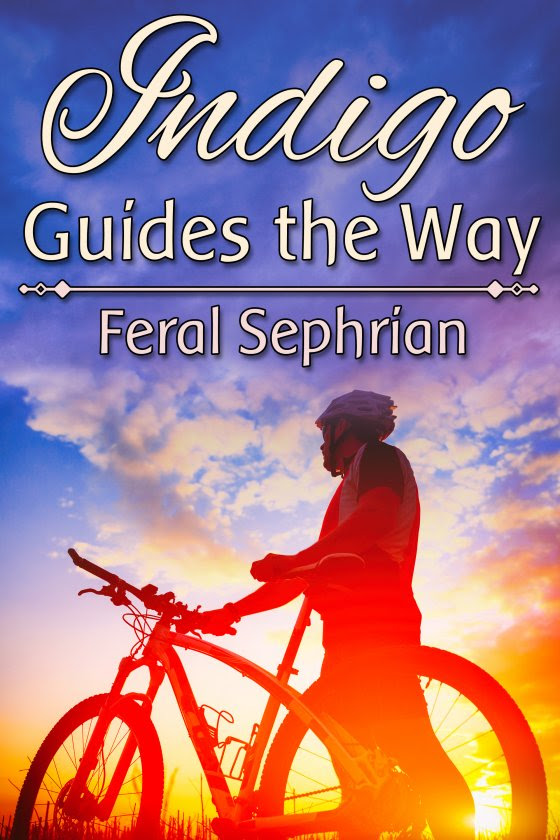 TITLE: Indigo Guides the Way
AUTHOR: Feral Sephrian
ISBN: 9781634864732
GENRE: Gay Interracial Romance
LENGTH: 27,454 words
PRICE: $3.99
Amir has been through so many bad relationships that he finally turns to the horoscopes in his local paper for advice. They claim his happiness is around the corner, but "indigo guides the way."
Within the hour, a man comes into the bike shop where Amir works with an indigo bike. Amir's coworker and ex immediately invites Jae, the cute cyclist, to accompany them and their biking group on their next adventure.
Unfortunately, Jae brings along his boyfriend Declan, and Amir wonders if the horoscope meant he could learn from their relationship. At first they seem like a typical couple, but the more Amir pays attention, the more worried he becomes. His fear peaks when he finds out Jae's bike isn't the only thing indigo about him …

---
TITLE: One More Helping
AUTHOR: Nickie Jamison
ISBN: 9781634864824
GENRE: Gay Mystery Erotic Romance
LENGTH: 13,074 words
PRICE: $2.99
Pizza has been part of Dante's world since his childhood. He lives and works at the Italian restaurant founded by his grandparents, Pizza 3.14.
Things in the kitchen heat up when Dante's father hires Isaiah "Izz" Byrne, a new busser with a shady past who just happens to make pretty good pancakes. Izz is determined to not let his past ruin his future with Dante, but when old "friends" show up, it's Dante to the rescue.
Will that be enough to keep danger at bay? Or will Dante and Izz lose more than they bargained for?

---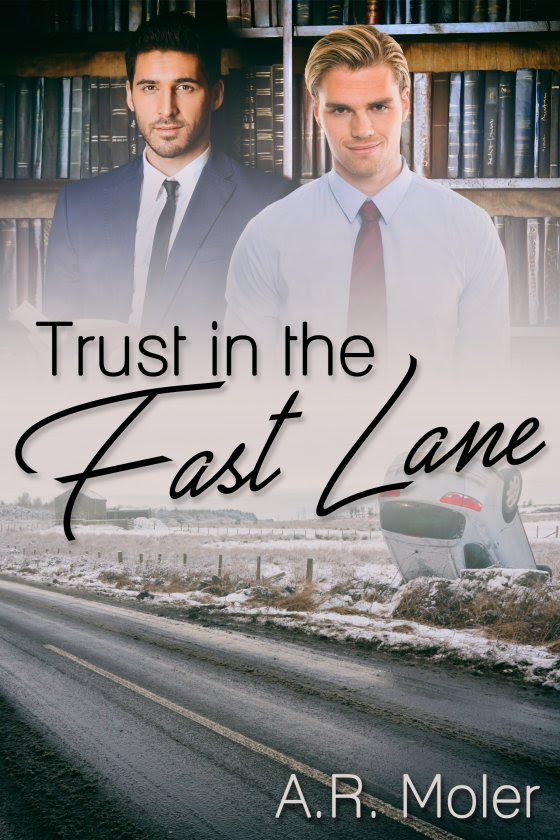 TITLE: Trust in the Fast Lane
AUTHOR: A.R. Moler
ISBN: 9781634864749
GENRE: Gay Erotic Romance
LENGTH: 25,037 words
PRICE: $3.99
Chicago PD Detective Michael Branham reluctantly calls in the federal marshals when he gets wind of a dangerous fugitive. Ken "Sully" Sullivan flies in as the Agent-in-Charge. After a futile car chase during a blizzard and a resulting car accident, the two men take shelter in an unused stable.
Wounded and cold, Sully and Michael lower their defenses and admit their attraction to each other. Sully's comfortable with his bisexuality, whereas Michael has some self-admitted attraction to men but has never done anything about it.
Months later, Michael has a family funeral in the DC area and arranges to meet Sully again. The heat still smolders between them. Then disaster hits Michael — the kind only another cop can understand.
Sully rearranges his life to support Michael, who is still uncertain about their new relationship. Can two men with high stress jobs from different cities find a way to meet each other in the middle?