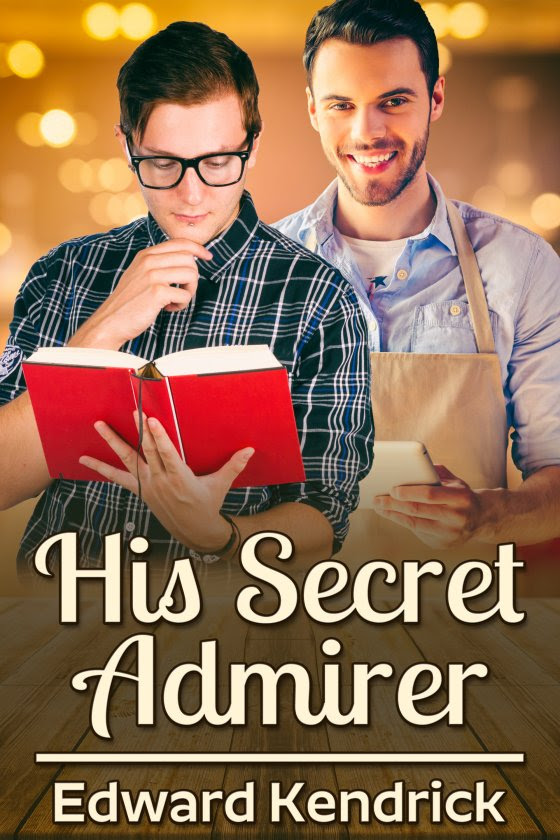 TITLE: His Secret Admirer
AUTHOR: Edward Kendrick
ISBN: 9781634864497
GENRE: Gay Thriller Romance
LENGTH: 44,579 words
PRICE: $4.99
When the first note shows up at the restaurant where he works — when he isn't designing costumes for a local theater — Jim Foster laughs it off. When the notes keep coming, he doesn't find the fact that he might have a secret admirer quite so amusing.
Alan North, a lonely, bookish customer at the restaurant, is too shy to even think of talking to Jim — as much as he wants to.
Then the killings begin. Two of Jim's friends are murdered in what appear to be muggings. However, the detective in charge of the cases believes they're more than that, and that Jim is either the killer … or being stalked by one.
When Jim and Alan finally connect, can they help find and stop the stalker, or will Alan end up dead before their budding relationship can become more than friendship?

TITLE: The Birches
AUTHOR: Xavier Axelson
ISBN: 9781634864343
GENRE: Gay Erotic Romance
LENGTH: 23,062 words
PRICE: $3.99
Perfection isn't everything, although it's everything Leo wants. His desire to become the perfect chef may keep him at the top of his class, but it drives his friends and family crazy while keeping love and passion on the back burner.
Then Leo meets Dock, owner and chef of the new and popular restaurant, The Birches.
Although Dock isn't a trained chef, Leo finds the food he cooks delectable and the man behind the food irresistible. The lessons taught at the hands of an untrained cook may be just what this uptight chef needs to let go.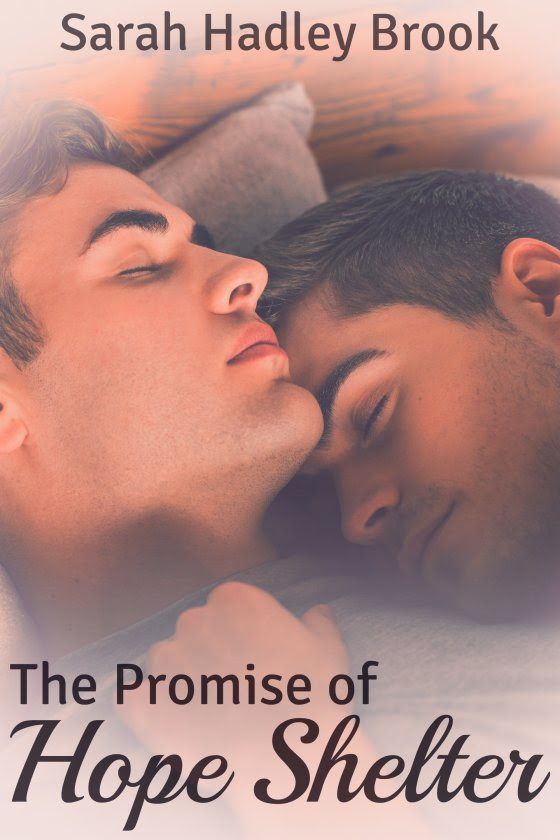 TITLE: The Promise of Hope Shelter
AUTHOR: Sarah Hadley Brook
ISBN: 9781634864190
GENRE: Gay Erotic Romance
LENGTH: 50,076 words
PRICE: $4.99
Jacob Baumgardner is struggling to get his nonprofit shelter for gay teens off the ground because the building needs a lot of help before it can pass inspection. Raised by his grandparents for part of his life, Jacob feels that the shelter is his chance to honor them, but someone is making things difficult. An anonymous extortionist seems determined to ruin Jacob's late grandfather's good name and keep the shelter from opening.
Luka Smith is struggling to find his place in the world after a traumatic event in his teen years pushed him to run. When Jacob hires him to help with repairs at the shelter, Luka falls for his new boss hard. Luka wants nothing more than to help Jacob realize his dream.
As they work together to ensure The Promise of Hope Shelter gets off the ground, their feelings for each other only grow. But will a calculating blackmailer close the shelter before it even has a chance?