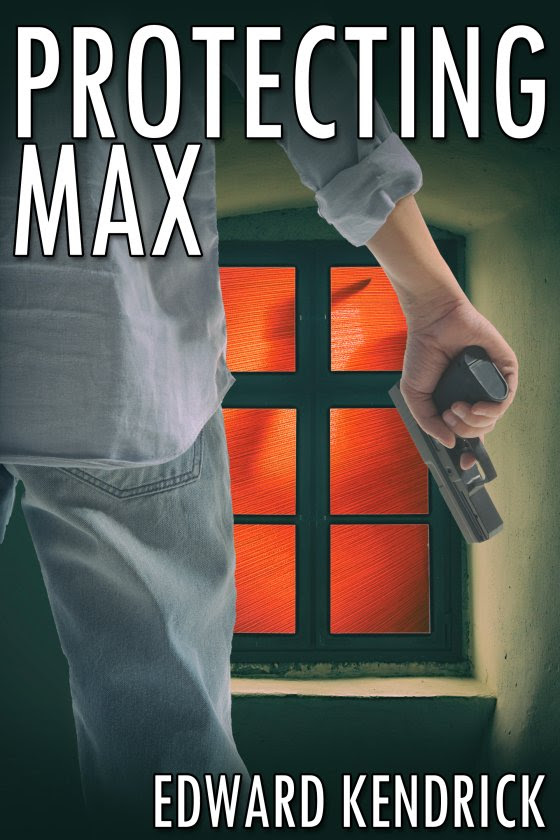 TITLE: Protecting Max
AUTHOR: Edward Kendrick
ISBN: 9781634864268
GENRE: Gay Mystery Erotic Romance
LENGTH: 41,903 words
PRICE: $4.99
PURCHASE EBOOK
Twelve years ago, Max Harman survived a vicious attack by his ex-lover Tony. It severed their relationship and landed Tony in prison.
When Tony's released from jail, Max's nephew Jack fears the man may seek revenge on his uncle. Wanting to buy a gun for protection, he visits Deacon Young's shop. Deacon convinces him to bring Max by to do the same. Despite his misgivings, Max gets a gun for security, too.
When Jack's fears prove to be correct and Tony starts to stalk Max, Deacon steps in to try to protect him. Can Max's growing interest in Deacon — and vice versa — survive Tony's escalating reign of terror?

TITLE: Red Tails in the Sunset
AUTHOR: Deirdre O'Dare
ISBN: 9781634864275
GENRE: Gay Erotic Romance
LENGTH: 17,562 words
PRICE: $2.99
Former military pilot Blaine Darby carries a load of guilt and pain from the harm he may have caused in wartime. Now he seeks to earn some good karma by fighting wild land fires while holding on to his great love of flying. But reporters like young Daz Contreras scare him — one of the few things that do — because he shuns the public eye.
Freelance investigative journalist Daz Contreras is convinced terrorists are behind at least some of the wild land fires plaguing New Mexico. All he needs is enough proof to break the story. As he pursues leads, he begins to shadow pilot Blaine Darby and, in the process, develops a gigantic case of hero worship.
When Daz is allowed to ride with Blaine one time, he hopes the adventure will help him to uncover the proof he seeks. Yet when a near tragedy unexpectedly develops and Blaine puts his life on the line to save a trapped hotshot firefighting crew, Daz realizes he's an eyewitness to what may be a bigger story than the one he planned. But will the reclusive Blaine actually allow Daz to report the news as he sees fit, even as they grow closer?


TITLE: The Other Side
AUTHOR: Shawn Lane
ISBN: 9781634864121
GENRE: Gay Interracial Erotic Romance
LENGTH: 23,138 words
PRICE: $3.99
Dr. Ray Carmichael is a wealthy African-American doctor and political activist running for office on the platform that the brutality and corruption of the local police force is out of control. Nick Sorenson is a white cop who grew up poor and almost lost his life in gangs and crime before turning his life around by joining the police force.
When Ray's brother is beaten by a couple of police officers after a traffic stop, Nick is the Internal Affairs detective put in charge of investigating the incident. Dr. Carmichael's obvious distrust of the police force rubs Nick the wrong way, and the man becomes a pain in his neck. Too bad, because neither of them can deny their attraction to each other.
Ray has Nick removed from the case when he decides he'd rather date the man than fight with him. In spite of their differences, they begin an affair and grow closer. Until an explosive incident at a family gathering puts nagging doubts in Nick's head — he's not sure if they can overcome the differences that separate them.
When Nick is about to lose everything important to him, will he realize his budding relationship with Ray is worth trying to see the other side?