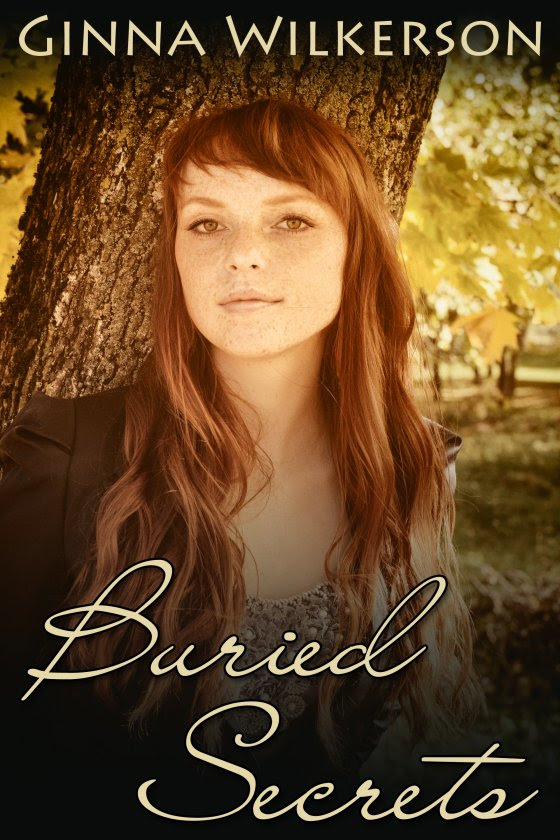 TITLE: Buried Secrets
AUTHOR: Ginna Wilkerson
ISBN: 9781634864237
GENRE: Lesbian Paranormal Young Adult Romance
LENGTH: 52,902 words
PRICE: $4.99
When Emelia Behrends is caught in bed with her girlfriend Taylor by her strict Southern Baptist mother, she thinks nothing worse could ever happen. But when she's sent to a small town in Kentucky to live with her aunt, stranger things do indeed happen. An incident in the gym locker room starts tongues wagging, and soon the popular crowd are spreading rumors.
Thankfully, Emelia meets would-be witch Hillary and the two band together as misfits and friends. Then Mariah enters the picture, and Emelia is instantly attracted. Mariah is entranced with Emelia's beautiful smile and silky red hair, but she harbors deep secrets that might make all the difference between romance and tragedy.
The mystery begins to unravel when the topic of the Salem witch trials is introduced at school. Who is Mariah, and where did she really come from? And will Mariah's buried secrets mean another love lost for Emelia?


TITLE: Dude Mama
AUTHOR: Michael P. Thomas
ISBN: 9781634864114
GENRE: Gay Interracial Fantasy Erotic Romance
LENGTH: 13,750 words
PRICE: $2.99
PURCHASE EBOOK
When button-down biracial lawmaker Cassidy Uematsu meets hardscrabble fry cook Buford "Jax" Jackson, it's lust at first sight. They're only too happy to jump into the sack, and when Jax loses his condom mid-getting-to-know-you, Cassidy urges him forward, damn the consequences. What's the worst that can happen?
After a couple weeks of morning sickness and a few months gaining weight, Cassidy learns an unfathomable secret about the men in his family that he's pretty sure he was happier not knowing. Jax is a fan of Cassidy's rapidly rounding belly, and of the sexy "Dude Mama" roleplay it inspires.
But the night he feels a kick inside Cassidy's growing belly, Jax hightails it, certain at least one of them has lost his damn mind. A pregnant dude? That's impossible. As the ninth month since the condom mishap approaches, Cassidy sure hopes he's right.


TITLE: Lust for Gold
AUTHOR: Dale Chase
ISBN: 9781634864244
GENRE: Gay Historical Western Erotic Romance
LENGTH: 20,350 words
PRICE: $3.99
In 1849, the promise of gold brings many a man to California, but most find more hardship than riches.
Jesse Quinn, a golden-haired twenty-year-old is among them. He settles into the gold camp of Whiskey Slide to work with two other men in an effort that barely yields enough to keep them alive. With merchants charging exorbitant prices for provisions, it's said men dig for food, not gold.
After hardship and disappointment, Jesse moves to another camp, Dutch Flat, where he takes up with the stern and silent Abel Munday. As the two work Abel's claim with success, things take a positive turn for Jesse. Can Jesse bring some light into the darkness that's plagued Abel much of his life? Together, they just might be able to find something richer than gold.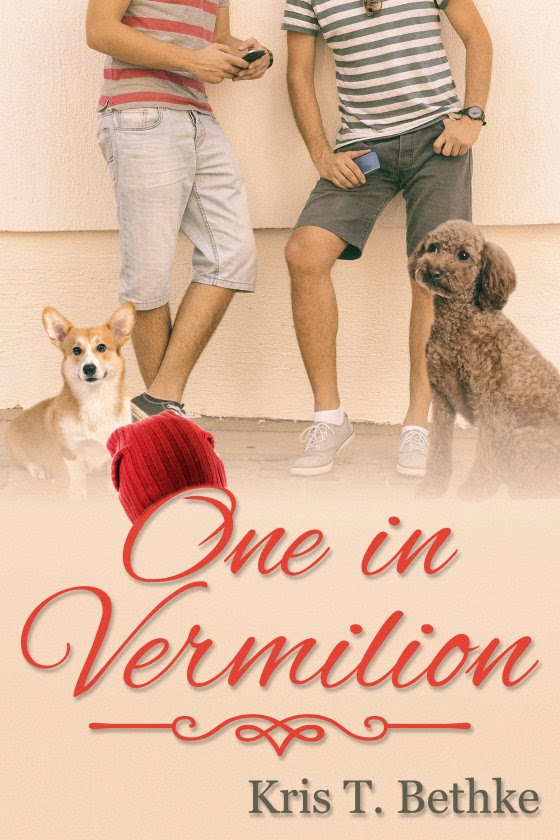 TITLE: One in Vermilion
AUTHOR: Kris T. Bethke
ISBN: 9781634864251
GENRE: Gay Erotic Romance
LENGTH: 25,978 words
PRICE: $3.99
PURCHASE EBOOK
Wyatt Janson needed a change of scenery in the worst way, so he packed up his dog and moved to a small tourist town. When he spots a man in a vermilion beanie, he's intrigued. Why would someone would wear such a hat in the middle of summer? Their paths keep crossing, and Wyatt soon learns that Truitt Rackley owns a dog grooming and training service. It's the perfect opportunity for Wyatt to meet Tru.
What begins as friendship quickly blossoms into more. But Tru's happy demeanor hides a sad past. The hat he wears is only one part of it. Tru needs Wyatt's support as he deals with the fallout, and Wyatt is glad to be able to provide it. Now that he's found Tru, he knows he'll do whatever he must to keep him. Can two broken men find the happily ever after they've been searching for?