TITLE: Firefly
AUTHOR: R.W. Clinger
ISBN: 9781634863889
GENRE: Gay Paranormal Erotic Romance
LENGTH: 17,626 words
PRICE: $2.99
Cookbook designer Bay Woods begins to notice strange things happening at his lake house. He could swear someone is visiting his gardens at night, leaving the wrought-iron gate open. And some of his clothes are missing, too. He soon realizes there might be a trespasser in the quiet neighborhood, and maybe something even more mysterious.
As summer stretches on, Bay notices an unusual number of fireflies every evening. One in particular seems to follow him around the property. Why exactly?
Then Bay learns his trespasser is the tall and handsome Christopher Lavre. Unsettling questions make him wonder what Christopher's link is to the fireflies at night. Or rather, one lightning bug in particular …


TITLE: Lavender
AUTHOR: Xavier Axelson
ISBN: 9781634864220
GENRE: Gay Erotic Romance
LENGTH: 23,619 words
PRICE: $3.99
Following the sudden death of his father, Lawrence "Law" Crow must not only comfort his bereaved mother, but also find the strength to continue running the family business, a local and beloved lavender farm in the mountains of northern California. At first, consumed with his own grief and struggling to find meaning in life, Law indulges in his vices, mainly by surrendering to his sexual urges with numerous men, all in a desperate battle to forget his pain and to end the emotional turmoil tearing him apart.
But when a stunningly handsome and passionate Spanish soccer player named Garbi suddenly crosses his path, Law discovers light in the possibility of love. Does Garbi have the ability to heal Law's shattered heart, provide him with purpose, and help him fully embrace the joy of living once again amidst the beautiful and fragrant lavender fields?


TITLE: Loving Me, Loving You
AUTHOR: J.D. Walker
ISBN: 9781634864336
GENRE: Gay Interracial Erotic Romance
LENGTH: 13,126 words
PRICE: $2.99
PURCHASE EBOOK
Hanson Yoo despises his job. He works seven days a week and is in line for junior partner, but that's not enough anymore. Why does he do it? To please his mother, or at least that's how it began. But now, not even that can keep him going.
Late one night, Hanson helps an acquaintance out of a bad situation and meets Lindsey Grier, a man he's been admiring from afar.
When Lindsey flirts with him, Hanson isn't sure if it's real or out of gratitude. Things like that don't happen to him, and he has little self-confidence. Rather than take a chance, he cuts his losses and runs away. But then he doesn't get the partnership, and realizes he has nothing left to lose.
Hanson has been given a second chance, and isn't going to waste it. Maybe by learning to love himself, he can love someone else, too.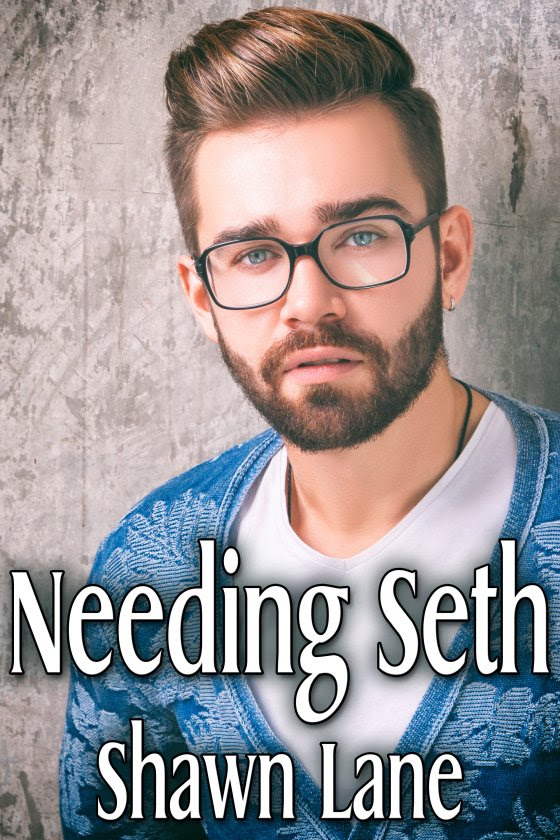 TITLE: Needing Seth
AUTHOR: Shawn Lane
ISBN: 9781634864107
GENRE: Gay Erotic Romance
LENGTH: 21,385 words
PRICE: $2.99
Shy and a bit of a science fiction geek, Seth Landers is afraid he's going to die a virgin.
Then one day, Casey Logan, the sexier-than-sin doctor where Seth works, notices him. Not only that, but Casey actually asks him out!
Seth's life could finally change for the better, but only if Casey can convince the shy geek that he needs Seth in his life just as badly.