TITLE: Jake's Regret
AUTHOR: Shawn Lane
ISBN: 9781634864046
GENRE: Gay Interracial Erotic Romance
LENGTH: 15,708 words
PRICE: $2.99
Former wide receiver Jake Fields broke up with his lover and teammate, quarterback Damian Grant, by leaving a note. Eleven years later, Damian attends Jake's father's funeral.
Damian is hoping for a renewed relationship with Jake, but when a woman from Jake's hometown sees them together, a still closeted Jake panics, leaving a note for Damian once more.
When Jake's small town turns against him, life goes from bad to worse. Jake realizes it's time to stop running from who he is and try to win Damián's forgiveness. But if Damian has had enough, this may be Jake's ultimate regret.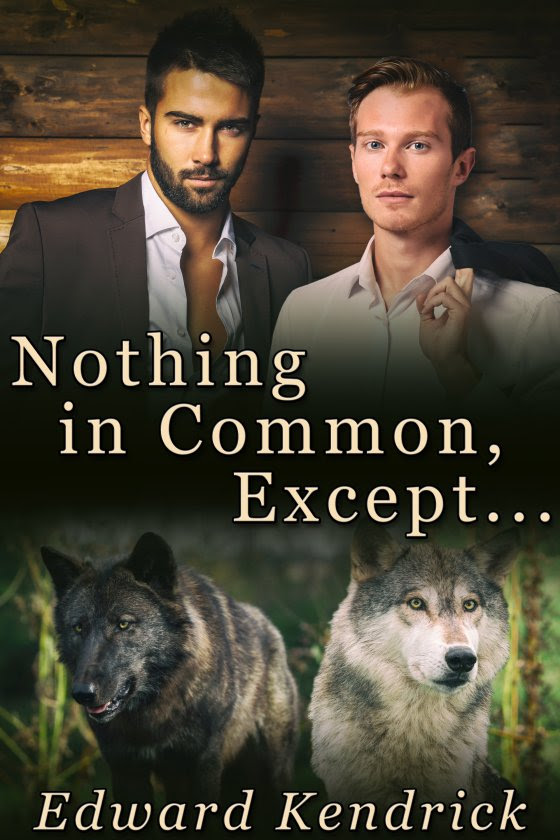 TITLE: Nothing in Common, Except …
AUTHOR: Edward Kendrick
ISBN: 9781634864091
GENRE: Gay Paranormal Mystery Erotic Romance
LENGTH: 45,636 words
PRICE: $4.99
Braxton "Brax" O'Hara is a shifter, a PI … and an art thief. He has no problem with being all three. As a matter of fact, he likes his less than legal job.
Kyle Grayson is a member of an all-shifter art crimes team. He does everything within his power to catch the thieves he's after, and believes he's found his next quarry — Brax O'Hara.
Things take a turn for the worse when Russo, Brax's partner in crime, wants him to retrieve some blackmail pictures instead of a piece of art. At the same time, Kyle comes into the picture. When the two men meet, they discover they both know the blackmailer — and they both hate him, too, for different reasons.
Can they stop Russo, a powerful Alpha shifter? More to the point, can they deal with their attraction to each other when they have nothing in common except Russo?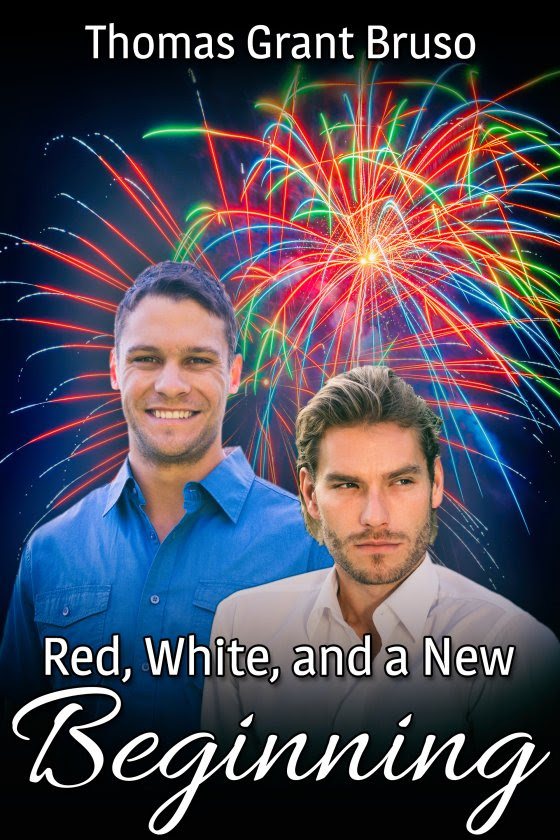 TITLE: Red, White, and a New Beginning
AUTHOR: Thomas Grant Bruso
ISBN: 9781634863315
GENRE: Gay Romance
LENGTH: 12,430 words
PRICE: $2.99
It's Independence Day, and the annual fireworks along Lake Champlain are set to begin.
Adam Rankin gets a telephone call from his former boyfriend, Dave Peterson, who's back in town for the festivities. It's been a year since they separated and parted ways. Dave has moved from their small upstate New York town to Albany, where he works as a paralegal. Adam stayed behind, working as a chef in a Greek restaurant and feeding the homeless on weekends at a local shelter.
The two men reconnect over the holiday and sparks fly. Can they rekindle the flames between them, or will their romance burn out? Will this be the start of a new beginning?


TITLE: Smoke and Dreams
AUTHOR: Rhozwyn Darius
ISBN: 9781634864015
GENRE: Bisexual / Gay Steampunk Erotic Romance (MMF)
LENGTH: 64,555 words
PRICE: $5.99
The last place medium and artist's model Tally Munro wants to be is Galveston, Texas, in 1908. After the terrible hurricane devastated the island, killing thousands, ghosts assail her with their cries for help. But her fiancé, artist Crispin Reid, has asked her to join him and his new friend, businessman and inventor, Angus McClaren at the Reid summer home.
Angus is a pragmatist and dubious about the reality of spirits. But he's willing to join the couple in their spiritual venture, plus he's interested in both Tally and Crispin — and not just as friends.
Cris is a romantic and just wants them all to get along — really well. With the help of one of Ang