TITLE: Hidden Spirit
AUTHOR: Terry O'Reilly
ISBN: 9781634864299
GENRE: Gay Erotic Romance
LENGTH: 62,887 words
PRICE: $5.99
Morgan O'Connor takes a long vacation to try to sort out his commitment issues, but his trip takes a mysterious turn once he crosses into Canada. There he begins to have vivid dreams, and is followed by a grey wolf only he seems to be able to see.
On his way home, Morgan stops at a woodcarver's shop, where he meets James Standing Elk. The two men have a strong and immediate connection. When Morgan learns James' Ojibwe name is Grey Wolf, he's more than a little unnerved and leaves before he can uncover the link between his visions and James.
Back home, Morgan can't keep out thoughts of either the wolf or his feelings for James. When he returns to the woodcarver's shop, the true nature of his attraction and spiritual connection to James is revealed, and it's more than Morgan could ever have imagined. Can this be the reason Morgan has never been able to make a commitment to anyone? What strange forces are at work to bring Morgan and James together?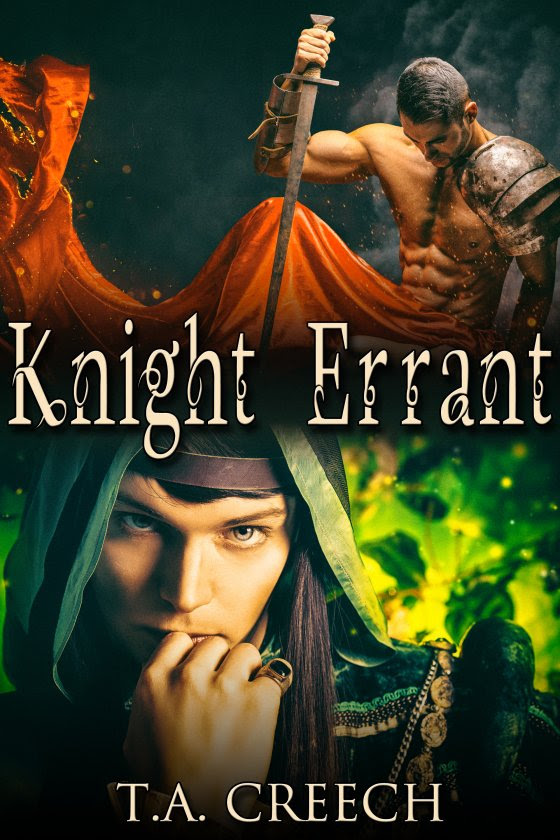 TITLE: Knight Errant
AUTHOR: T.A. Creech
ISBN: 9781634864176
GENRE: Gay Fantasy Erotic Romance
LENGTH: 33,417 words
PRICE: $3.99
Sequel to Witch King
When an Archmage needs a guard to see him through the enchanted Alahanai Forest, dwarf Einith Redstone jumps on the opportunity. The amount of coin offered for the contract is enormous, and he wants to help a fellow dwarf find his Heartstone. And then Einith is stunned when the enticing elf Tae'liamath joins them as their guide.
Their journey through Alahanai is more dangerous than expected, physically and personally. Between the search for a missing knight out of legend and a bond unexpectedly formed, Einith and Tae find themselves growing close, and their emotions are sent reeling. With a Heartstone at stake, magickal encounters, and falling for each other, Einith and Tae have much to overcome before their journey ends.


TITLE: That Amethyst Jacket
AUTHOR: Nanisi Barrett D'Arnuk
ISBN: 9781634864305
GENRE: Lesbian Erotic Romance
LENGTH: 12,725 words
PRICE: $2.99
A percussionist with the local orchestra, Ashlee sometimes has very little to do, so she daydreams about the new bass player, Michela. When Michela asks her out to dinner, her dreams seem to be coming true.
But is Michela gay? Ashlee didn't think so, but her goodnight kiss plants the seed of hope.
Over their second date, they review Michela's portfolio. Could Ashlee help Michela start her career? Before they can find out, their third date is interrupted by Michela's angry and violent ex. Is the fourth time the charm?


TITLE: Under Starlight
AUTHOR: Kassandra Lea
ISBN: 9781634864053
GENRE: Gay Paranormal Fantasy Erotic Romance
LENGTH: 11,852 words
PRICE: $1.99
In a forgotten part of the city, where unusual beings are free to be themselves, werewolf police officer Warden searches for his boyfriend, Tate. With help from Snap, an odd little fellow and Tate's assistant, Warden descends into the trolls' den to find Tate. Knowing Tate is a feared inhabitant — if not unofficial ruler — of the Underground, Warden can only imagine the way things will play out if he isn't found.
Tate knows all about magic, and he knows trolls don't generally possess it. Upon discovering a doorway, he's captured and held prisoner. Now his only hope is Warden, who wears the key to Tate's freedom. But freedom comes with a price, and Tate makes a tough decision to ensure the trolls never cause problems again.