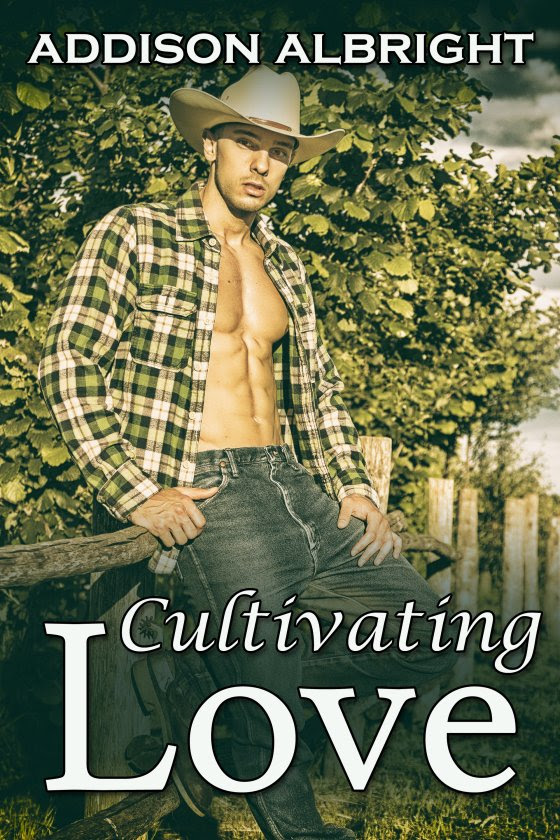 TITLE: Cultivating Love
AUTHOR: Addison Albright
ISBN: 9781634864022
GENRE: Gay Erotic Romance
LENGTH: 40,274 words
PRICE: $4.99
PURCHASE EBOOK
A man of few words, Joe is a hard-working farmhand who likes his simple, uncomplicated life. Ed is satisfied with his existence as an auto mechanic, but thrilled when an unexpected development in his life allows him to help Joe realize a dream.
It forces them, however, to reevaluate the casual, undefined nature of their relationship. They're too macho to speak of love, and neither would acknowledge he doesn't really mind when it's his turn to bottom. When life throws them a curve ball, and the rules of their game get old, Ed tries to take every aspect of their relationship up a notch. Can Joe adapt to the open sentimentality Ed's injecting into their relationship, let alone the new spice in their bedroom activities?
NOTE: This is a previously published story that has been rewritten, expanded, and re-edited.

TITLE: Thank You, Ranch Romances
AUTHOR: Deirdre O'Dare
ISBN: 9781634863537
GENRE: Gay Historical Western Erotic Romance
LENGTH: 18,321 words
PRICE: $2.99
Widower Wade is desperate to find someone to help him care for his two motherless children while he runs his hardscrabble ranch. After seeing a "match" column in a pulp magazine, he sends off a letter, unsure of what he will get. When it turns up quiet, gentle Darnell, he is both shocked and intrigued. Can this unorthodox arrangement possibly work?
Darnell is at the end of his rope when he finds an ad in a magazine that appears as if it were put there just for him. He takes a desperate chance and ends up on a remote ranch in New Mexico. The motherless children very loveable, and their father is scarily attractive.
But in the stiff and conservative environment of 1949, how can he dare reach for intimacy with his new employer? Will he end up back in dire straits or settled in the home he deeply craves?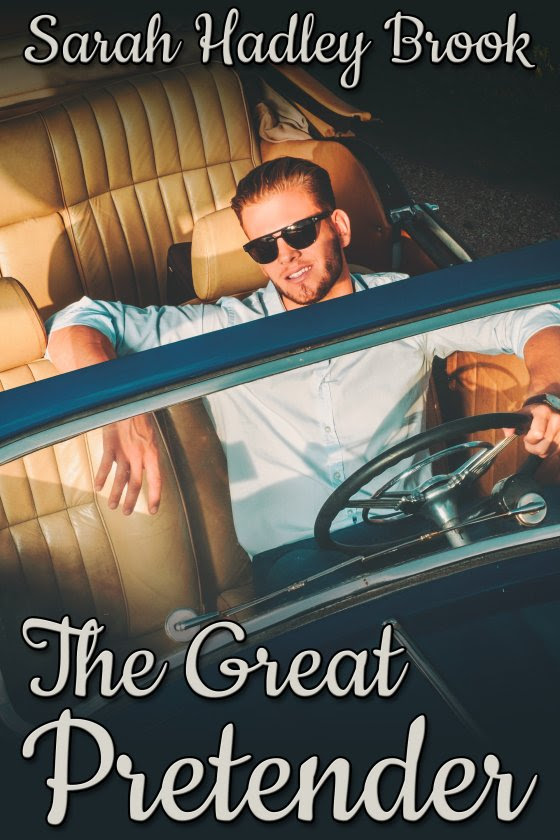 TITLE: The Great Pretender
AUTHOR: Sarah Hadley Brook
ISBN: 9781634864183
GENRE: Gay Historical Erotic Romance
LENGTH: 9,889 words
PRICE: $1.99
In 1950s America, rock 'n roll is sweeping the nation and the drive-ins are full of greasers, jocks, and girls in poodle skirts. Recently graduated from college, Billy Hadley is eager to change the direction his life is heading, although crashing his car wasn't exactly how he planned on doing it.
Tall, sexy mechanic, Gene Milgram, rides to the rescue on his motorcycle. Billy takes one look at him and can't fight the immediate attraction.
Will these two take a chance on each other and find love?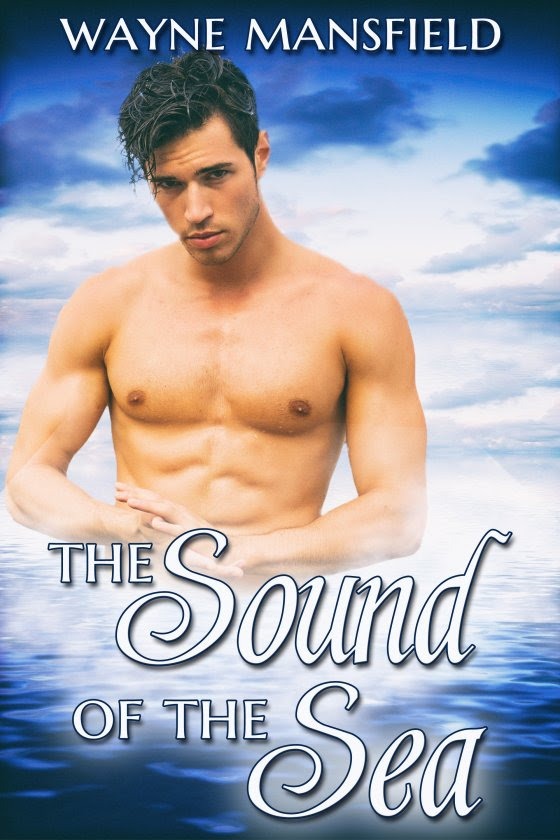 TITLE: The Sound of the Sea
AUTHOR: Wayne Mansfield
ISBN: 9781634863735
GENRE: Gay Fantasy Erotic Romance
LENGTH: 26,243 words
PRICE: $3.99
Liam's life could be better. He's recovering from a divorce and a bitter custody battle, which he loses. He dearly loves his six-year-old son, Lucas, but seeing him every second weekend is never enough. His one salvation is the sea. When he's sitting on the sand, watching the waves rolling in, he feels at peace, calmed and restored.
One day, the waves are particularly high, and the sea particularly rough. He's surprised to see someone swimming in such choppy seas. When Liam calls out to the man, asking if he needs help, the man simply waves back. Liam thinks he must be an idiot. Little does he know the person he sees is no man, which he discovers two days later.
When they meet, Liam is both horrified and fascinated. His curiosity produces a strange attraction that changes their lives irreversibly forever.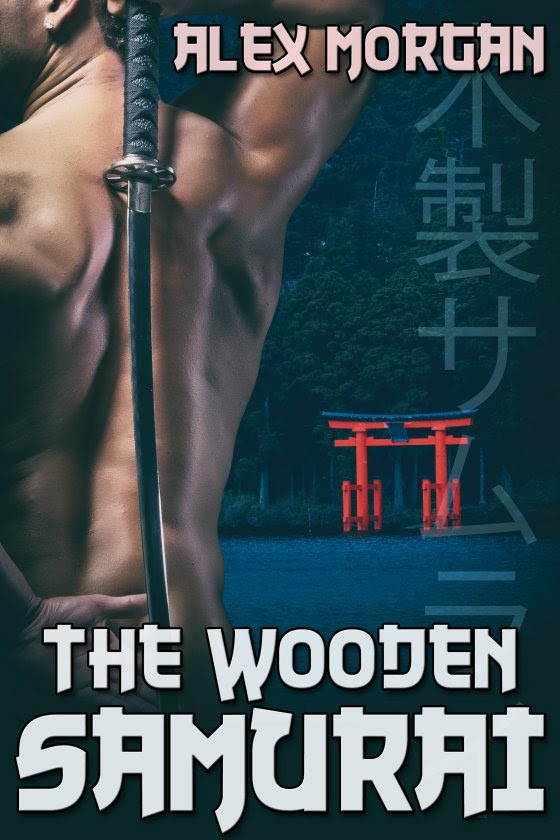 TITLE: The Wooden Samurai
AUTHOR: Alex Morgan
ISBN: 9781634864077
GENRE: Gay Historical Romance
LENGTH: 12,392 words
PRICE: $2.99
In 1708 Japan, Hirata, a samurai serving Lord Takarada, is enjoying his elevated status in the daimyo's army when he finds a gift, a wooden carving of a samurai on a horse. Hirata realizes he has a secret admirer, and soon discovers Matsuda, a young archer in Takarada's retinue, has taken a liking to him.
But Hirata isn't ready for a relationship with a man and refuses Matsuda. When he realizes he really does love Matsuda, the archer is far away with Lord Takarada in Edo Castle, and Hirata doesn't know when they will return.
Hirata decides to convince Matsuda he is ready, but before he can put it into action, an earthquake and a tsunami destroy the daimyo's manor.
Is Matsuda still alive? Is it too late for love to bloom between the two men?