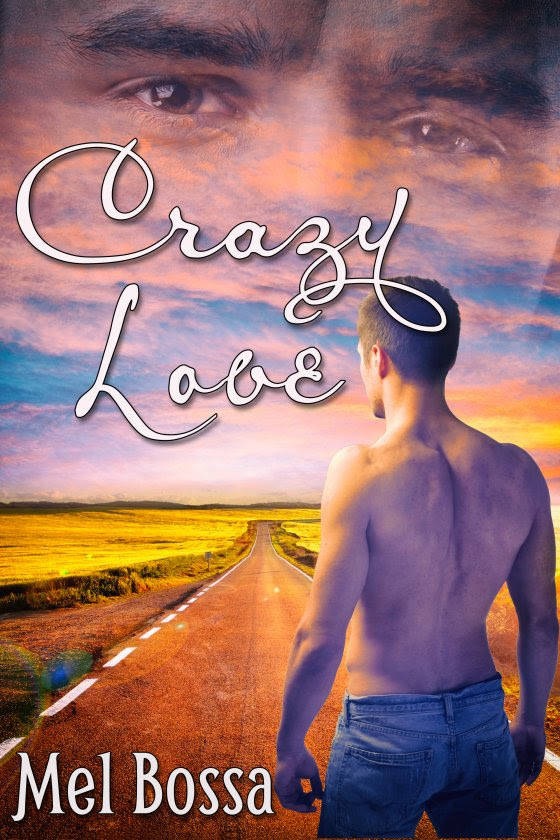 TITLE: Crazy Love
AUTHOR: Mel Bossa
ISBN: 9781634863926
GENRE: Gay Interracial Romance
LENGTH: 73,959 words
PRICE: $5.99
Billy spends his evenings dreaming of love and excitement. His roommate Francis wonders why Billy would waste his time fantasizing about a straight mechanic he works with who won't even look his way.
But Xavier isn't straight, he's bisexual. And he's been stealing looks at Billy without getting caught. Billy's blue eyes make him feel proud, something he hasn't felt ever since his father left him to fend for himself. Part Mohawk, Xavier deals with racism both at work and at home, and is planning to hit the road and never return.
From their first kiss, the attraction between Billy and Xavier is undeniable, setting off a chain of events. Soon they're running off together, determine to start a new life in Mexico. But the open road, like their crazy love, is new, exciting, and at times … dangerous.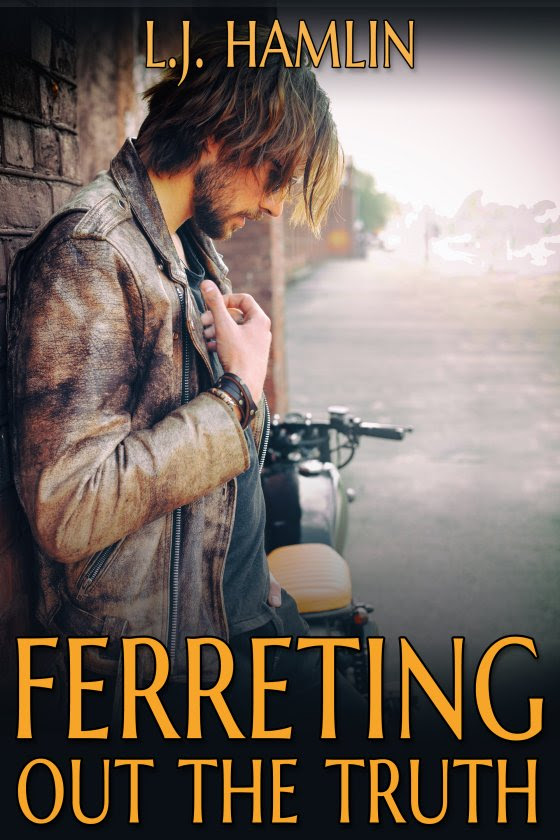 TITLE: Ferreting Out the Truth
AUTHOR: L.J. Hamlin
ISBN: 9781634863940
GENRE: Gay Paranormal Mystery Erotic Romance
LENGTH: 11,395 words
PRICE: $1.99
What happens when a closeted animal activist and were-shifter hires a "problem fixer" to save his friends from being wrongly convicted of murder?
Ryan Hunter soon finds out when he slinks off to meet a mysterious stranger named Ian West, another were-shifter who possesses not only a dangerous reputation, but also the prestige for successfully performing unusual tasks, regardless of any legal restrictions he might face.
But to Ryan's pleasant surprise, he finds Ian not quite as menacing as he was led to believe, and also extremely attractive. Sparks immediately fly between them, and Ryan can only hope that once the urgent mission to save his friends is complete, he and Ian might be able to get to know one another better, despite their enormous differences. Not only is Ryan hiding his true sexual orientation from those who know him best, but he has the ability to shift into a raven, whereas Ian, openly gay, has the unique ability to shift into a ferret. Can the men cope with the hurdles awaiting them in their secret undertaking, as well as those they must face in their personal lives?


TITLE: Hole in One
AUTHOR: Carolina Valdez
ISBN: 9781634864060
GENRE: Bisexual / Gay Erotic Romance (Multiple Partners)
LENGTH: 20,230 words
PRICE: $3.99
PURCHASE EBOOK
By day they had been fierce rivals in a collegiate golf competition, but at night, their passion sizzled under the sheets.
After Team USA won, Rio "River" Vargas returned to his native Spain and Greg Thorenson headed back to his home in the United States. But when Rio didn't respond to a letter he sent, Greg wasn't sure if Rio's silence was because Greg had beaten him for the win or because their affair had been only a four-night fling.
Now professionals at the height of their game, they meet again as competitors in a major tournament in the California desert, where the prize of thousands of dollars is at stake. It's been six silent years since those wild, hot nights as young men. Maybe for Rio that earlier passion had been an experiment, an aberration of who he really is and of whatever Greg may have meant to him. But to Greg, that earlier passion had been something deeper … he had fallen in love.


TITLE: Sin to Get Saved
AUTHOR: Michael P. Thomas
ISBN: 9781634863933
GENRE: Gay Fantasy Erotic Romance
LENGTH: 18,763 words
PRICE: $2.99
Hubert knows he brings shame on himself and on the Lord by being a queer — his grandad and the pastor of his evangelical church tell him as much all the time. So when he dies in a freak accident, he's as delighted as he is surprised to waltz right through the Pearly Gates, no questions asked. He even gets a beautiful angel named Bartholomew as his very own guide to the Afterlife.
But when the angel makes brazen overtures, Hubert realizes his soul may have taken a wrong turn. Hubert beseeches Bartholomew to keep his hands to himself and help him find his rightful place in the Heaven he's always heard about. As they set out to explore his options, Bartholomew hopes Hubert will learn a thing or two along the way about the deeply personal definitions of Paradise.


TITLE: Yesterday's Letters
AUTHOR: Kassandra Lea
ISBN: 9781634863711
GENRE: Gay Romance
LENGTH: 12,163 words
PRICE: $2.99
Matthew Dalton hasn't been back home in longer than he cares to admit, but a letter brings him news and soon he's stepping back in time. Going home, to a place he doesn't visit nearly often enough.
Daniel Ellis, on the other hand, has never left. He's always stuck around, waiting for the man who stole his heart to return. When tragedy brings Matthew home, Daniel sees this as his opportunity.
The only problem? Daniel can't bring himself to voice the feelings he's kept buried deep inside all these years. So he gives Matthew all the letters he's written over the years and never mailed. Will a box of love notes be enough to make Matthew stay?