TITLE: A New Beginning
AUTHOR: Rebecca James
ISBN: 9781634863827
GENRE: Gay Paranormal Erotic Romance
LENGTH: 78,655 words
PRICE: $5.99
When tragedy strikes his small band of werewolves who'd been roaming the countryside in search of a new home after River had been ousted as pack alpha of his old pack, River reluctantly concludes life in Cascade city might be safer.
However, tensions within the pack soon escalate when they're forced to all live in the apartment rented by Jax, the human lover of David, the pack's second in command. Knowing he needs money to buy better and bigger accommodation for his pack, River disappears for a few days and returns with a bag of gold chips he's sniffed out from the Cascade River near his old pack grounds.
Coyote shifter Foster's true mate has made his presence known, but when the coyote alpha finally shows himself, Foster is faced with a difficult decision. Stay with the werewolves and risk his mate's unhappiness, or leave those he's come to love as family?
Meanwhile, David continues to want to submit to Jax while being alpha to his beta mate, Brooks. Tension in the threesome grows as Jax's reluctance to take the bite turns into flat-out refusal. Can their relationship survive this as well as Brooks pregnancy and David's hyper-protectiveness of his werewolf mate?
When Josiah suggests the pack admit rogue werewolves, River's desire to please his omega mate wars with his responsibilities to his pack as he questions past decisions and Josiah's influence on them. Will history repeat itself, leading to the downfall of the newly-formed Cascade City Pack?


TITLE: A Real Family
AUTHOR: H.D. Nels
ISBN: 9781634863148
GENRE: Gay Erotic Romance
LENGTH: 74,342 words
PRICE: $5.99
Successful lawyer Russell Bennett struggles with three issues — he's alone, having lost his immediate family to cancer; he's also susceptible to the disease; and he's infatuated with his doctor, who represents everything he could ever dream of in a partner.
Dr. Peter Wilson has realised his dream of providing a safe and caring medical space for the LGBTQ population. But he's conflicted between his personal interest in Russell Bennet and the need for professional conduct. But when Russell's test results come back, the results are sobering.
The two decide to confront Russell's cancer treatments together. But it isn't happy ever after yet. A well-meaning friend arranges a reunion between Russell and his estranged father. Soon after, they meet two young orphans who've had their own tragedies.
With the adoption process ongoing, they all have to adapt to their new family dynamics. Then they adopt another child whose paternal grandparents take legal action to gain custody. Will Russell and Peter be able to weather the storms as they struggle to build a real family?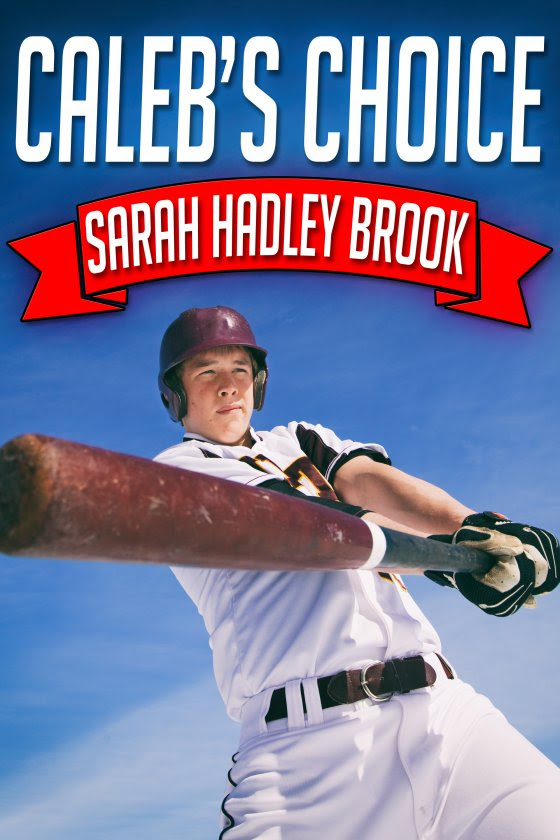 TITLE: Caleb's Choice
AUTHOR: Sarah Hadley Brook
ISBN: 9781634863674
GENRE: Gay Erotic Romance
LENGTH: 23,349 words
PRICE: $3.99
Caleb Dodson has lived and breathed baseball most of his life. Playing in the Minor Leagues means he's close to his dream of being in the Majors, and he doesn't want anything to mess that up. For now, that means keeping his attraction to men a secret. But when the new announcer arrives at the stadium, Caleb finds himself falling hard and fast.
Lucas Landry was hired as a news reporter for a local radio station, but instead he is thrown into the world of sports — a place he's spent most of his life avoiding. He doesn't like baseball or athletes, yet he is drawn to Caleb in a way he can't explain.
Caleb needs to make a decision. Will he come out and possibly lose his dream? Or has his dream changed? Maybe it's time for Caleb to figure out just what that dream is.


TITLE: Pair of Kings, Ace High
AUTHOR: Feral Sephrian
ISBN: 9781634863575
GENRE: Gay Interracial Erotic Romance (Multiple Partners)
LENGTH: 29,061 words
PRICE: $3.99
Sequel to Ace of Hearts
Asexual Blake and his pansexual boyfriend Felix have become the off-screen power couple at Wild Card Studios. However, despite all the work Felix does as an actor for the adult film company and all the intimacy he gets at home, Blake senses there's something missing in Felix's life.
Unable to properly give his boyfriend what he needs, Blake encourages Felix to reach out to Rami, a fan of Felix's they both find attractive, and offer him a night none of them will forget. Rami is hesitant because of Felix's relationship status, Felix is worried porn acting has made him an awkward lover, and Blake is struggling with news from his cousin that could drastically change his future with Felix.
Regardless, Blake is determined to ensure everyone has a good time, even if that means he has to get involved … in more ways than one.


TITLE: Woodstock Gave Me You
AUTHOR: J.D. Walker
ISBN: 9781634860895
GENRE: Gay Historical Erotic Romance
LENGTH: 11,589 words
PRICE: $1.99
It's Woodstock, 1969, and Laramie Pruitt is anxious to feel some peace and love after the recent Stonewall riots in his hometown. While he's grooving to some great music at the festival, Laramie meets a handsome young man named Sullivan "Sully" Conyers. They get along well together, and Sully even tolerates Laramie's tendency to get on his soapbox about social issues and Big Brother.
When Laramie learns that Sully is gay, it leads to a tryst later that night and clandestine kisses under Sully's tarp during a rainstorm. Things are great, but as always, Laramie's mouth gets him into trouble, and drives Sully away.
Laramie knows he was wrong, but in a sea of half a million people, how is he supposed to find Sully and apologize?
Thankfully, Laramie finds Sully on the last day of the event and he gets a second chance at love.