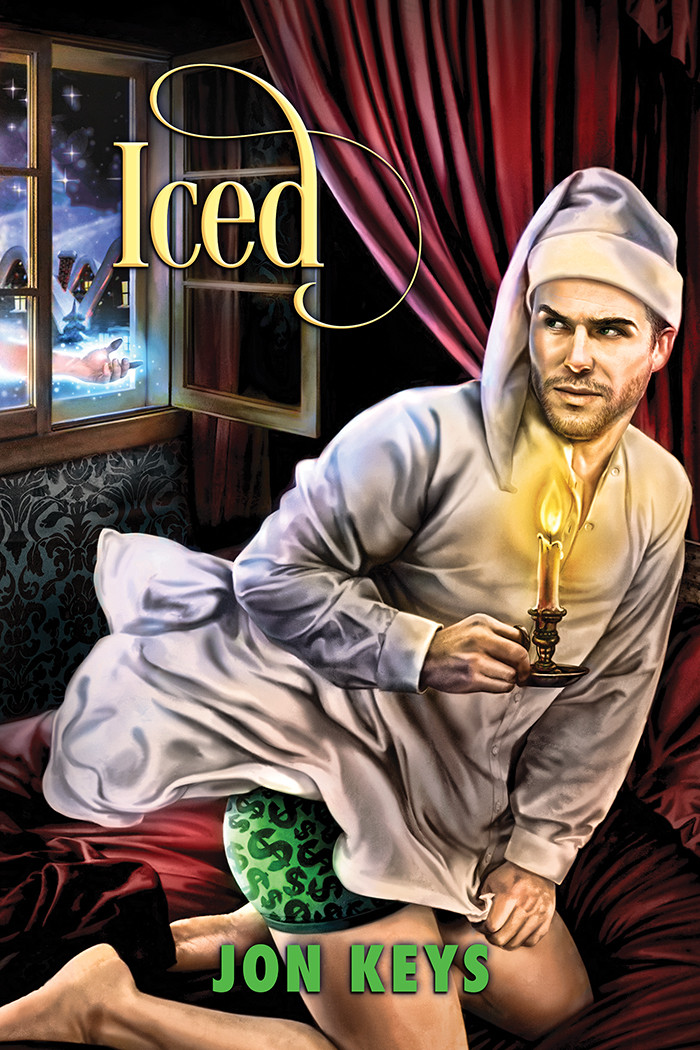 Title: Iced
Author: Jon Keys
Publisher: Dreamspinner Press
Pages: 47
Characters: Keith Walker, Austin Novak
POV: 3rd
Sub-Genre: Holiday, DSP Advent Calendar 2016
Kisses: 4.5
Blurb:
Keith Walker, a mall bookstore employee, is struggling to get through another miserable holiday season while trying to preserve a crumbling long-term relationship. One of his few comforts is his morning coffee made by a good-looking, younger barista. Austin Novak felt an attraction when Keith started frequenting the coffee shop, but he doesn't think the older man has any interest in him or his graphic novel collection.
A Christmas week snowstorm buries the city and locks Keith's car into its parking spot. Keith decides to show Austin his gratitude for helping free the car from the ice with a dinner invitation. The meal becomes complicated when Austin meets Keith's boyfriend, Shawn, and things go downhill from there when Shawn announces he's heading to Cancún with his coworkers. Keith is caught between keeping his boyfriend happy and keeping his job. But Keith might not need a plane ticket to find the happiness that's been missing from his life.
Review:
Nice guys finish first.
Iced by Jon Keys is a sweet story which carries the spirit and romance of Christmas. To my knowledge, this is the first book I've read by this author and after reading this gem of a story, it won't be my last.
What I liked about this story was the strong chemistry between them. I liked them together. I enjoyed watching these two men develop something special together as they truly begin to develop a friendship and more between them. I loved the fact that they are both truly good men who deserved some love, romance and happiness in their lives.
The story itself is well paced and an enjoyable read. I found myself really becoming invested in their lives and the journey they had to tell. Iced by Jon Keys is a very easy book to recommend and I'm looking forward to reading more by this author in the future.
Recommended!
Reviewed By: Gabbi
Click HERE to enter the Dreamspinner Press Homepage