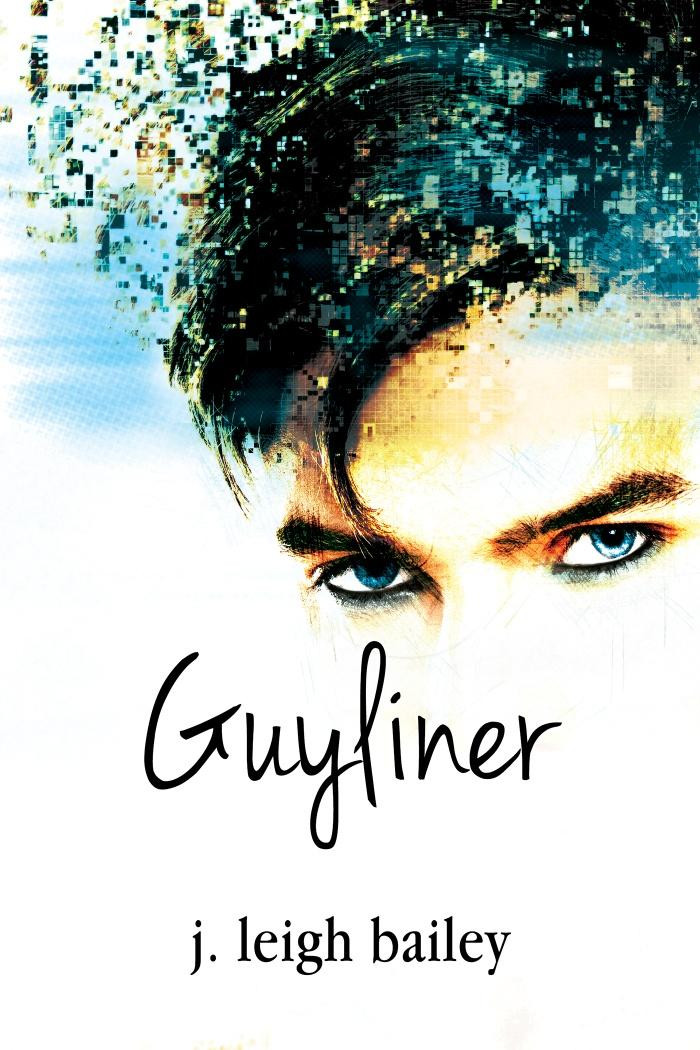 Title: Guyliner
Publisher: Dreamspinner Press
Author: J leigh Bailey
Pages: 250
Kisses: 4.5


Blurb:
Seventeen-year-old Connor works his butt off to maintain the golden-boy persona he's created. He has the grades, the extracurriculars, the athletics, and a part-time job at his dad's shop… every detail specifically chosen to ensure the college scholarships he needs to get the hell out of the Podunk town where he lives. The last thing he needs is an unexpected attraction to Graham, an eyeliner-wearing soccer phenom from St. Louis, who makes him question his goals and his sexuality. Sure, he's noticed good-looking boys before—that doesn't have to mean anything, right?—but he's got a girlfriend. There's no room on the agenda for hooking up with Graham, but the heart doesn't always follow the rules.
As he and Graham grow close, other aspects of Connor's life fall apart. Family pressure, bad luck, and rumors threaten to derail his carefully laid plans. Suddenly the future he's fighting for doesn't seem quite as alluring, especially if he has to deny who he really is to achieve it.
Review:
Guyliner is a coming of age story that has made its way to my keeper shelve as I will be reading it again. This story has its fair share of angst and there are times when things get intense, but these things do not over run the story, and instead helps move the story and characters along.
The main characters in this book are high school students and athletes, and that is where the similarities end. Connor is the towns golden boy, a title he hates. he goes out of his way to make sure he is as perfect as he can be, to get into the college of his choice. He's also straight and has a girlfriend who happens to be the coach's daughter. He has his life planed out to the last letter which is why he is thrown for a loop the first time he sees Graham.
Graham is the opposite from Connor is many ways, the foremost being that Graham is openly gay and will not go back into the closet again. He is also struggling to overcome a gay bashing that was so sever his family felt it would be better to move to from a big city to a Podunk town that is hard to feel comfortable in.
There appears to be little that would make these two friends, never mind something more. When a fight causes the two to face after school suspension, in the form of cleaning the old equipment shed, the two become closer in many ways. But Connor is not ready to face the fact that he may be gay and Graham is not planning on being someone's dirty secret. Of course, that does not prevent them from becoming closer and soon one thing leads to another and both their lives are being changed. Unfortunately, news of their relationship comes out and Connor is forced to make decisions he is not ready for.
I will admit there are times when I wanted to shake Connor. While I understood that he was coming to terms with being gay, as well as struggling to handle problems within his family, the way he treated Graham at times drove me crazy. Connor does redeem himself and I loved the way the author wraps up the story.
Those readers that enjoy the YA, coming of age sub-genre should give Guyliner a shot. It will grab your attention from the beginning and keep you turning the pages to see how these two will work out.
Reviewer: Lydia
Click HERE to enter the Dreamspinner Press Website