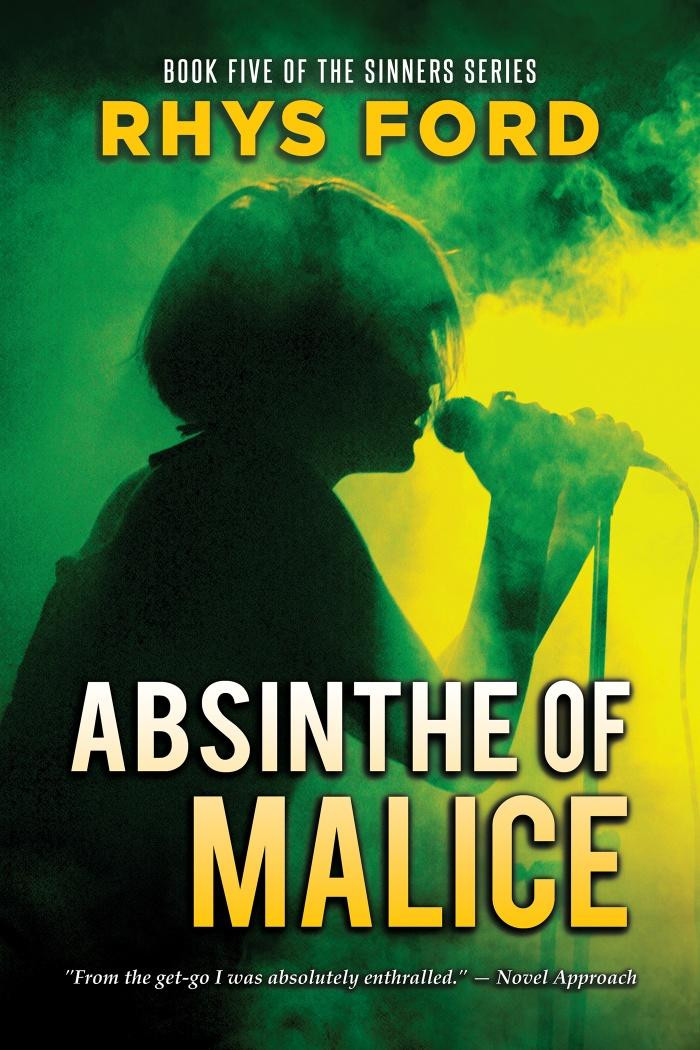 Title: Absinthe of Malice
Publisher: Dreamspinner Press
Author: Rhys Ford
Pages: 200
Kisses: 5



Blurb:
We're getting the band back together.
Those six words send a chill down Miki St. John's spine, especially when they're spoken with a nearly religious fervor by his brother-in-all-but-blood, Damien Mitchell. However, those words were nothing compared to what Damien says next.
And we're going on tour.
When Crossroads Gin hits the road, Damien hopes it will draw them closer together. There's something magical about being on tour, especially when traveling in a van with no roadies, managers, or lovers to act as a buffer. The band is already close, but Damien knows they can be more—brothers of sorts, bound not only by familial ties but by their intense love for music.
As they travel from gig to gig, the band is haunted by past mistakes and personal demons, but they forge on. For Miki, Damie, Forest, and Rafe, the stage is where they all truly come alive, and the music they play is as important to them as the air they breathe.
But those demons and troubles won't leave them alone, and with every mile under their belts, the band faces its greatest challenge—overcoming their deepest flaws and not killing one another along the way.
Review:
Absinthe of Malice is book five in the Sinners series. This is a series that needs to be read in order as one book flows into the other. Like the other books in this series readers will find themselves drawn into the world the author has created.
With Sloe Ride, Miki and Damie once again have a band. In Absinthe of Malice the boys hit the road playing in bars around the country building up a name for themselves. I liked that the author used this book to catch the fans up on what has been going on with the boys and their partners. While I loved that we got to see the guys and their partners together during various points in the book it is the relationship between the band members that really play a part in the story. The author keeps things realistic as she shows that not everything goes as smoothly as Damie and the others hoped they would. But these bumps in the road help the boys grow as individuals and as a band. Both aspects that become important as the story goes on.
There is also a mystery woven throughout Absinthe of Malice that is full of twists and turns. The author asks that reviewers refrain from spoilers, so to keep from accidentally saying more than I should, let me just say this part of the story will keep you wondering what is going on. More than once I had to go back and re-read a section to make sure I was picking up on the connection that drew everything together.
There is some good news and bad news for Sinner fans. There is a sixth book still to come; however, it will also bring this series to an end. Thank God for hard drives so I can get my Sinner fix whenever a craving strikes.
Reviewed by: Lydia
Click HERE to enter the Dreamspinner Press Website