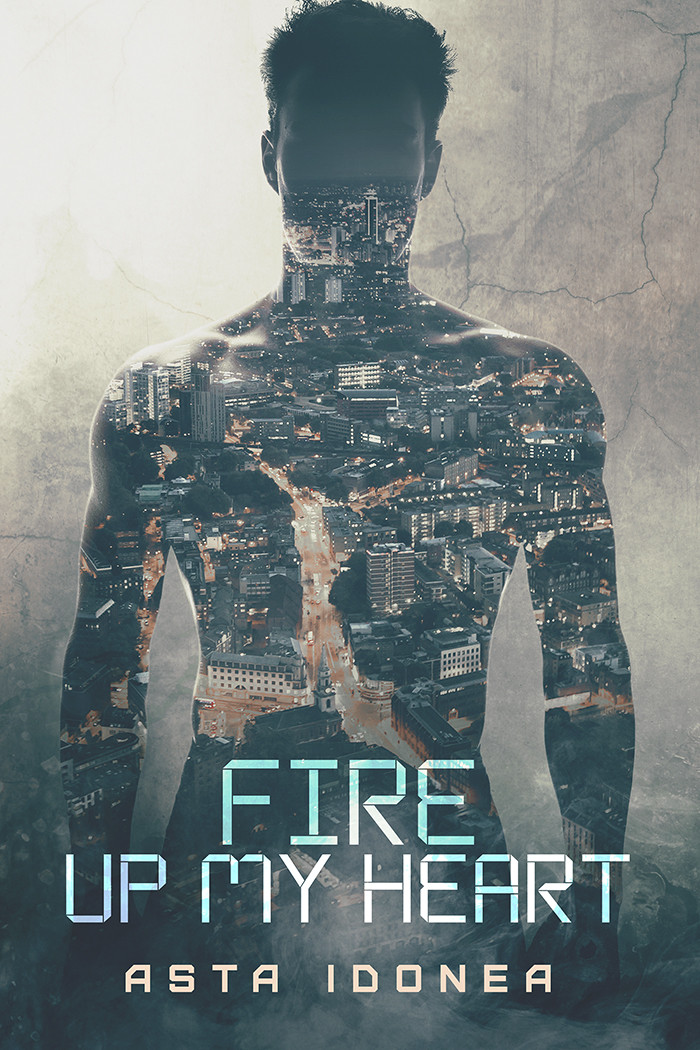 Title: Fire Up My Heart
Author: Asta Idonea
Publisher: Dreamspinner Press
Pages: 67
Characters: Fane, Jo-E
POV: 3rd
Sub-Genre: Science Fiction, Romance
Kisses: 3.5
Blurb:
London bartender Fane thinks he's hit the jackpot when he finds a rare and expensive service Bot discarded in a dumpster, and he takes it home to get it working again. The Jo-E brings some much-needed companionship to Fane's lonely life, but there's something different about this Bot, as indicated by its odd behavior. Fane's developing feelings toward Jo-E trouble him, and things go from bad to worse when a robotics engineer arrives on Fane's doorstep, demanding the return of his property. Fane is forced to choose between a hefty reward and following his heart. Giving in to his forbidden desires might get him killed—or change his life forever.
Review:
Fire up my Heart is the second book I've read by Asta Indonea and I've decided this author will be one I will be actively looking out for. I really like the creative storyline and world building this author created and there is a simple sweetness to her characters that I really enjoy.
What struck me the most about this story was the relationship that developed between the two heroes. I enjoyed watching Fane and Jo-E go from total strangers to lovers. Though the book isn't racy with explicit sex scenes there is still some heated moments and chemistry the characters shared between them that I really enjoyed.
The story itself is fast paced and was easily read in one sitting. If you're a fan of Science Fiction and romance and need a quick read, this is definitely a good choice.
My favorite character was Jo-E. I liked watching him fully develop and explore his newfound feelings and humanlike emotions. He is truly a sweet hero that was so easy to like. Fang, too is a good guy. As he went through the progression of seeing Jo-E from a bot to a lover was a sweet one to see. Their journey to be together has a few snags, but all in all it was a satisfying read.
Because this is a novella, I thought the end was a bit rushed through and I felt a tad bit cheated. I would have loved to see them fully develop the love they share and their relationship as only time together will tell. I would have also liked to have had more of Fang's backstory and even Jo-E's but I can be picky about these things.
Fire up my Heart is a sweet and romantic story that left this reader with a smile on her face. I'm looking forward to reading more by this author and hope one day she might write more about these two heroes in the future.
Recommended!
Reviewed By: Gabbi