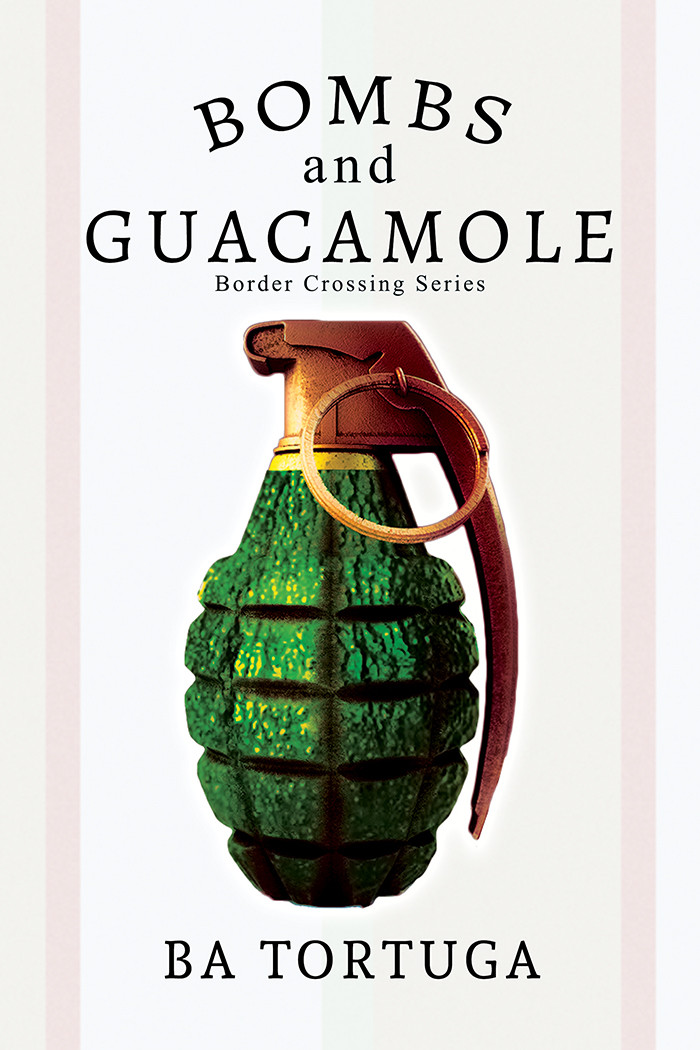 Title: Bombs and Guacamole
Publisher: Dreamspinner Press
Author: BA Tortuga
Pages: 214
Kisses: 4.5


Blurb:
ER doctor Dusty Lowry grew up in a conservative rural Texas family that has never quite forgiven him for staying in New Mexico after his stint in the Army. Paramedic Nate Miller, Dusty's best friend since their early Army days, has a hippie momma, a tiny apartment, and is in lust with his buddy. When their other Army friend, Kyle, gets married, they start thinking about settling down. In fact, they both know what they want: each other. Too bad they've never shared that goofy little fact.
A trip to visit Dusty's family in Texas changes everything, and Dusty and Nate aren't sure where to go from there. Good thing they're smart guys, and between a series of bombings that target first responders, their friend Kyle's wife getting pregnant, and more than one bowl of guacamole, they begin to figure out how to have a relationship.
But as the bombings get closer to home, Nate and Dusty must navigate love and commitment before they lose their chance.
Review:
Bombs and Guacamole is the newest book by author BA Tortuga. This contemporary story centers on a couple of hot former military men who eventually heat up the pages of this story. There's also plenty of action and mystery in the story, so in other words this book has everything fans of the author look for when picking up one of her books.
Nate and Dusty have been friends since their first days in the military. Now Nate is a paramedic and Dusty is an ER doctor. Both men enjoy the friendship that exists between them, yet each has fallen in love with the other and is afraid to say anything for fear of losing what they have. I liked watching the way these two allowed their relationship to change. The connection between them is strong from the beginning so it is easy to see them going from friends to lovers. While a big part of this story is the men's relationship, the author has woven a mystery through the book. The mystery is sure to keep the reader glued to the pages of the story to see how everything will turn out.
This part of the story has many little twists and turns. More than once I found myself holding my breath and worrying about our heroes. It is hard to decide what aspect of the story I loved the most, the romance or the mystery as both are well written and could stand on their own. The cover of this book claims Bombs and Guacamole to be part of the Border Crossing Series. As I have not been able to find any mention of this series, I am assuming this is the first book. I for one can't wait to see what the author has planned next and hope we do not have long to wait.
Reviewed by: Lydia
Click HERE to enter the Dreamspinner Press Website