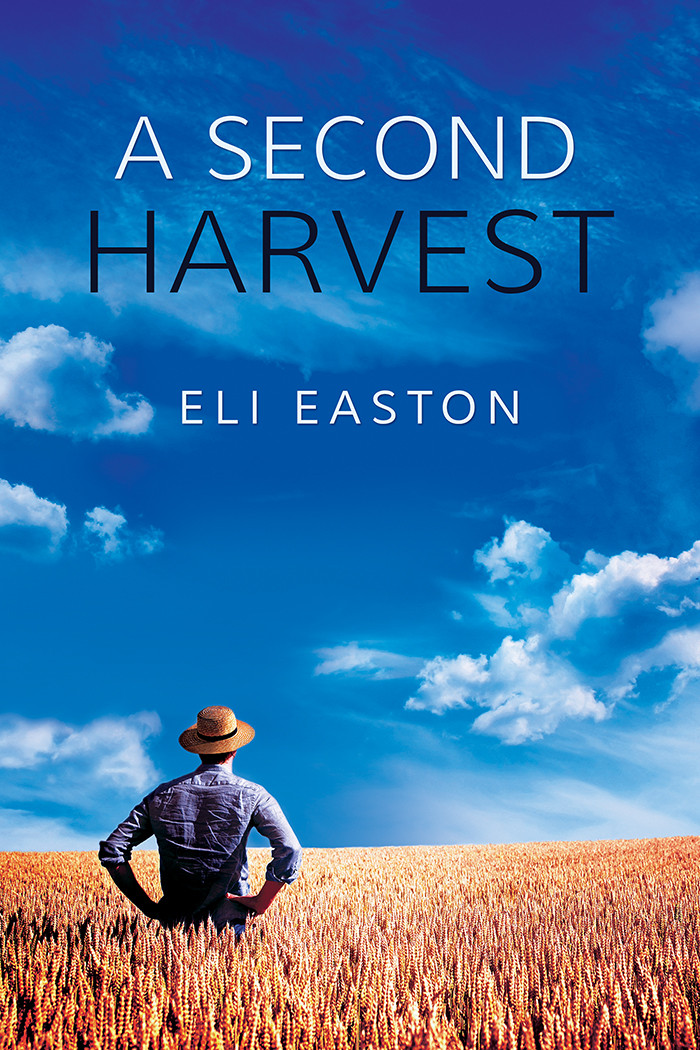 Title: A Second Harvest
Author: Eli Easton
Publisher: Dreamspinner Press
Pages: 195
Characters: David Fisher, Christie Landon
POV: 3rd
Sub-Genre: Contemporary Romance
Kisses: 5+
Blurb:
David Fisher has lived by the rules all his life. Born to a Mennonite family, he obeyed his father and took over the family farm, married, and had two children. Now with both his kids in college and his wife deceased, he runs his farm alone and without joy, counting off the days of a life half-lived.
Christie Landon, graphic designer, Manhattanite, and fierce gay party boy, needs a change. Now thirty, he figures it's time to grow up and think about his future. When his best friend overdoses, Christie resolves to take a break from the city. He heads to a small house in Lancaster County, Pennsylvania, to rest, recoup, and reflect.
But life in the country is boring despite glimpses of the hunky silver fox next door. When Christie's creativity latches on to cooking, he decides to approach his widower neighbor with a plan to share meals and grocery expenses. David agrees, and soon the odd couple finds they really enjoy spending time together.
Christie challenges the boundaries of David's closed world and brings out feelings he buried long ago. If he can break free of the past, he might find a second chance at happiness.
Review:
A Second Harvest by Eli Easton is a beautifully written story about second chances. I quickly found myself wrapped up into these characters lives and loved each moment I spent reading it.
What I truly loved about this book was the heroes. Both Christie and David are so realistically written they easily lived inside my mind and heart as I read their story.
I loved the way these two men became friends then best friends then lovers. Their story is perfectly paced and as I watched their relationship truly evolve into something special, I found myself getting wrapped up into these characters lives and the life they begin together. Though their path isn't always an easy one, in the end, their story was an addictive, romantic read that will live in my heart long after I finished reading it.
Between the romantic story-line and the build-up of their life together, A Second Harvest is one of my favorite books I've read this year. I can't recommend it enough and know I will be rereading it again in the near future.
Highly Recommended!
Reviewed By: Gabbi
Click HERE to enter the Dreamspinner Press Website