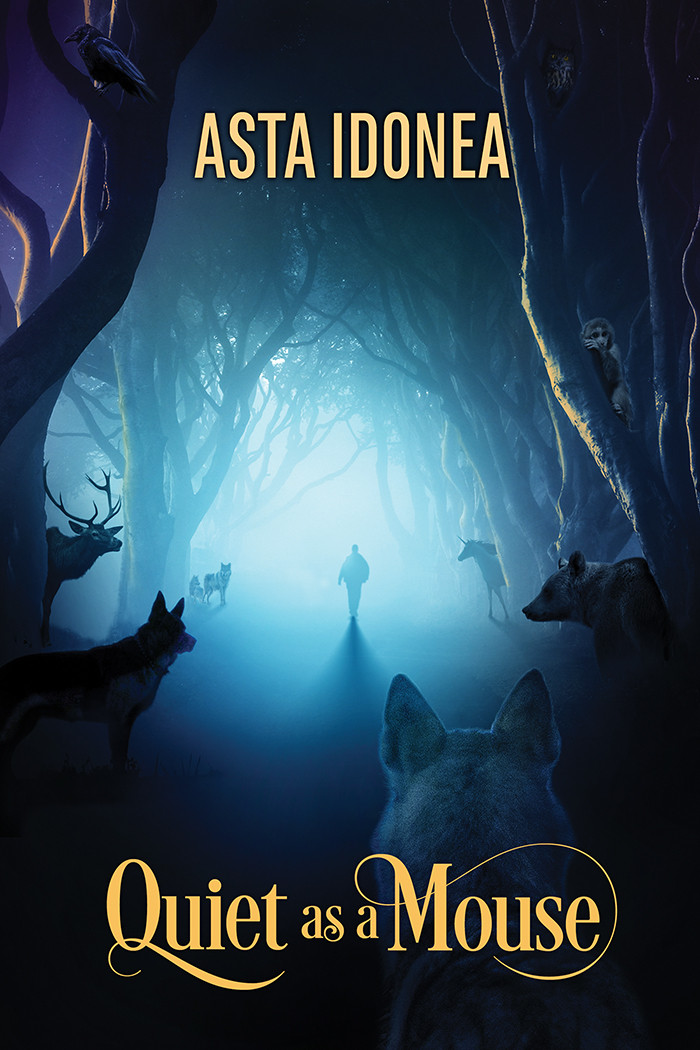 Title: Quiet as a Mouse
Author: Asta Idonea
Publisher: Dreamspinner Press
Pages: 25
Characters: Cale Abbott, Paul
POV: 3rd
Sub-Genre: Shifter, Romance
Kisses: 3.5
Blurb:
Upon moving to a new town, shy shifter Paul is instantly smitten with local choirmaster Cale. Wanting to spend as much time with Cale as possible, he becomes the proverbial church mouse so he can enjoy Cale's music without revealing his feelings. But when Cale sees him and traps are set, Paul faces a difficult choice. What does he want out of life, and does he have the courage to go after it? Will he be a man… or a mouse?
Review:
Quiet as a Mouse is a sweet, shifter romance that left me with a smile on my face.
One of my favorite things about this book was the main hero, Paul. As a mouse shifter, he lives on the move and doesn't make many friends. Paul is a sweet and shy man and I loved how despite his fear of being discovered or rejected by Cale, Paul was strong enough to follow his heart and take a chance on him.
Cale is also a genuinely nice man. I thought he and Paul were well matched together. I would have liked to have seen more spark and romance between them, but in the end I really liked them as a couple. I thought the ending was a bit rushed, so I felt a little cheated. It gave me the impression that the author didn't want to take the time to flesh things out more than a general summarization.
If you are in the mood for a quick, sweet read with two lovely heroes, then this book is definitely for you.
Reviewed By: Gabbi
Click HERE to enter the Dreamspinner Press Website