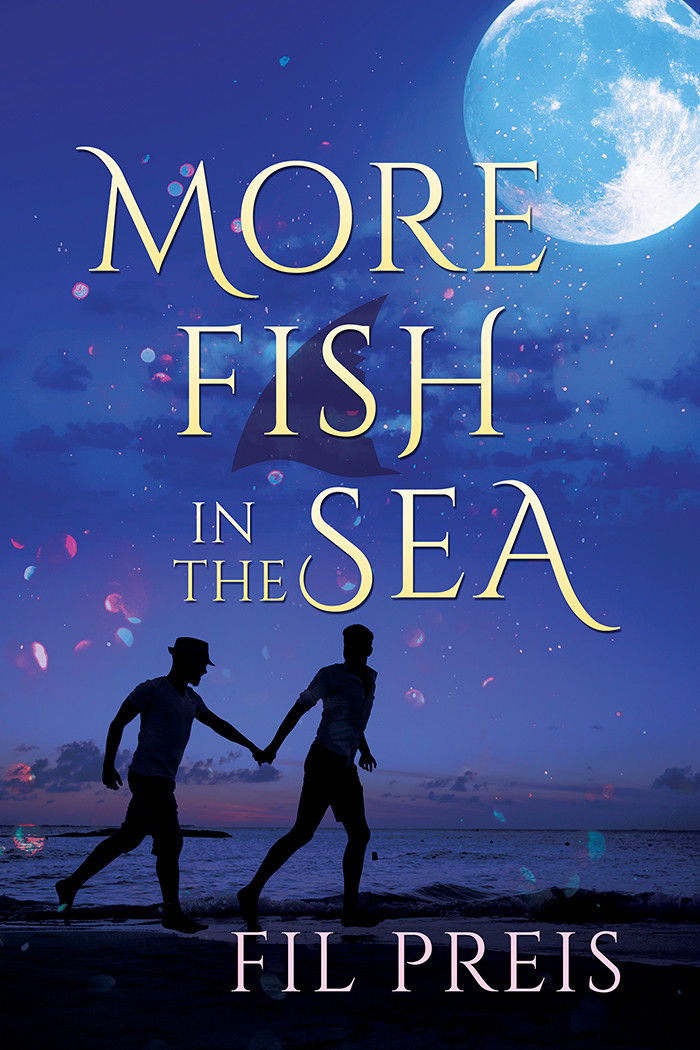 Title: More Fish in the Sea
Author: Fil Preis
Publisher: Dreamspinner Press
Pages: 49
Characters: Jarrett Joynson, Kainalu Enakai
POV: 3rd
Sub-Genre: Shifter, Romance
Kisses:4.25
Blurb:
Travel agent Jarrett Joynson won't let his cheating boyfriend spoil his dream vacation, but being alone in Hawaii is more difficult than he imagined. When his attempts to catch a new lover fail, he turns to his Wiccan faith to ask the moon for guidance.
Shark shape-shifter Kainalu Enakai is in a similar position. His last relationship fell apart because he couldn't share the truth with his boyfriend. Now Kainalu is on the prowl, looking for a new distraction.
When the moon draws Jarrett and Kainalu together, sparks fly. But the old scars on both their hearts cause trouble between them. If they cannot learn to trust each other, it will put not only their relationship in danger, but possibly Jarrett's life.
Review:
When I read the blurb for Fish in the Sea I had a feeling I was in store for something special. I've never read a shifter story that included sharks, so to say that I was intrigued is an understatement. Honestly, I wasn't sure if this was going to be an easy sell for me. I mean, sharks aren't the most snuggly creatures on this planet, but I have to admit, I was very pleasantly surprised how good this book really was and how fascinated I was by the backstory.
What I really liked about this book was the mythology of the 'Shark People'. I really found Kainalu's life and ancestory quite fascinating. When he meets Jarrett, who is definitely an earthy, spiritual man it was easy to see how well they were matched up. There was a sweet simplicity to their relationship that I really enjoyed and though it was pretty much an insta-love connection, *I don't mind love at first sight, because I know it can happen* I found myself rooting for a happy ending for them.
Between the well-written backstory and the lovely romance these two men shared, More Fish in the Sea is a sexy gem of a story from start to finish.
Recommended!
Reviewed By: Gabbi