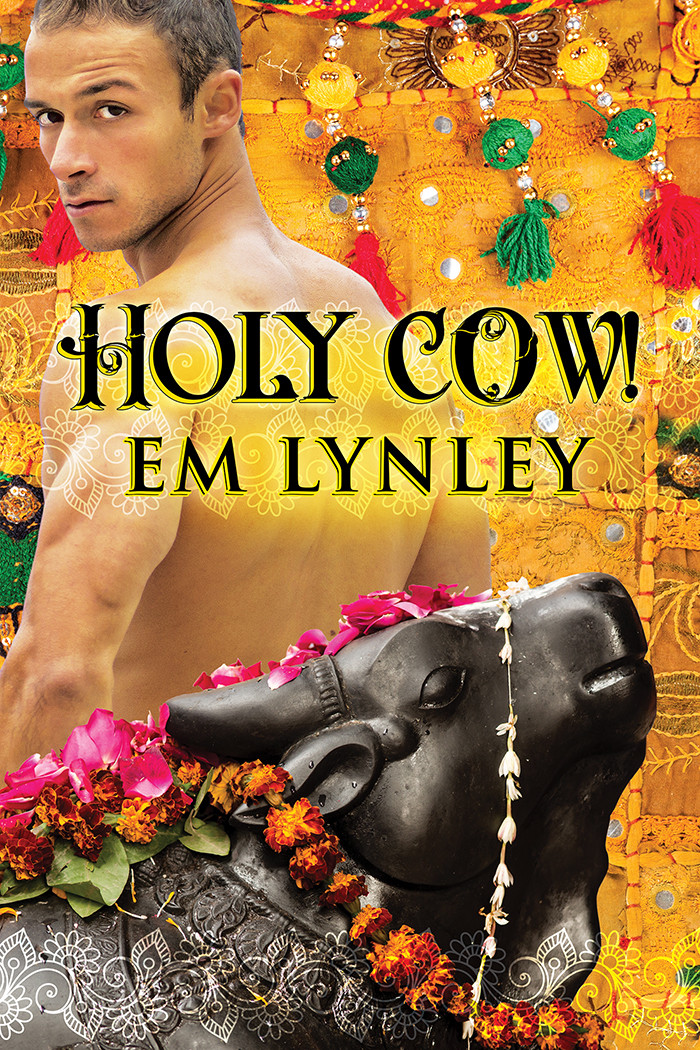 Title: Holy Cow
Author: EM Lynley
Publisher: Dreamspinner Press
Pages: 52
Characters: Duncan Stirling, Akash Nandi
POV: 3rd
Sub-Genre: Shifter, Romance
Kisses: 3.5
Blurb:
American med student Duncan Stirling is traveling around India with his two best friends, who have just married. Their last stop is the magical city of Jaisalmer, a fort in the Thar Desert of Rajasthan. He feels like a third wheel on their honeymoon, though the three friends had the trip planned for years, to celebrate finishing medical school and have a last adventure before they start their residencies back in the States.
Akash Nandi is an Indian man from a wealthy and well-known family. At least that's how he appears. He hides the truth that his family is descended from Nandi, Lord Shiva's bull, and they've guarded sacred places for millennia. Being gay and immortal is tough, especially when his family's expectations make finding the right mate impossible. As his grandmother, the family matriarch, nears death, a struggle for power puts Akash and his new crush, the charming American Duncan, in harm's way.
Review:
Holy Cow by EM Lynley is an interesting take on your everyday shifter romance. I, personally was interested in reading this because I haven't read any shifter romances with cows featured in them. I'm glad I did because Holy Cow has a fresh take on your regular everyday shifter romance.
What I liked about it was Akash's backstory. I liked the world Ms. Lynley created for her cow shifters and found it quite fascinating. Like most short stories, I would have loved to have known more about it, but what I did learn I ended up enjoying.
Though I liked this story, I wasn't totally convinced in Duncan and Akash's feelings for each other. They like each other, but their chemistry fell a little flat for me. I felt like the attraction was more washed over and instead they would be better friends than lovers. BUT they just met so I CAN see that maybe as time continues on, there will be truer feelings that will grow and evolve between them.
I liked both the heroes and maybe your take on it will be much different than mine. I encourage you to read it and make your own judgement. I'd love to see what you guys think of it. Holy Cow is a good book and I'd recommend it to anyone who wants an unique take on a shifter romance.
Reviewed By: Gabbi
Click HERE to enter the Dreampinner Press Website