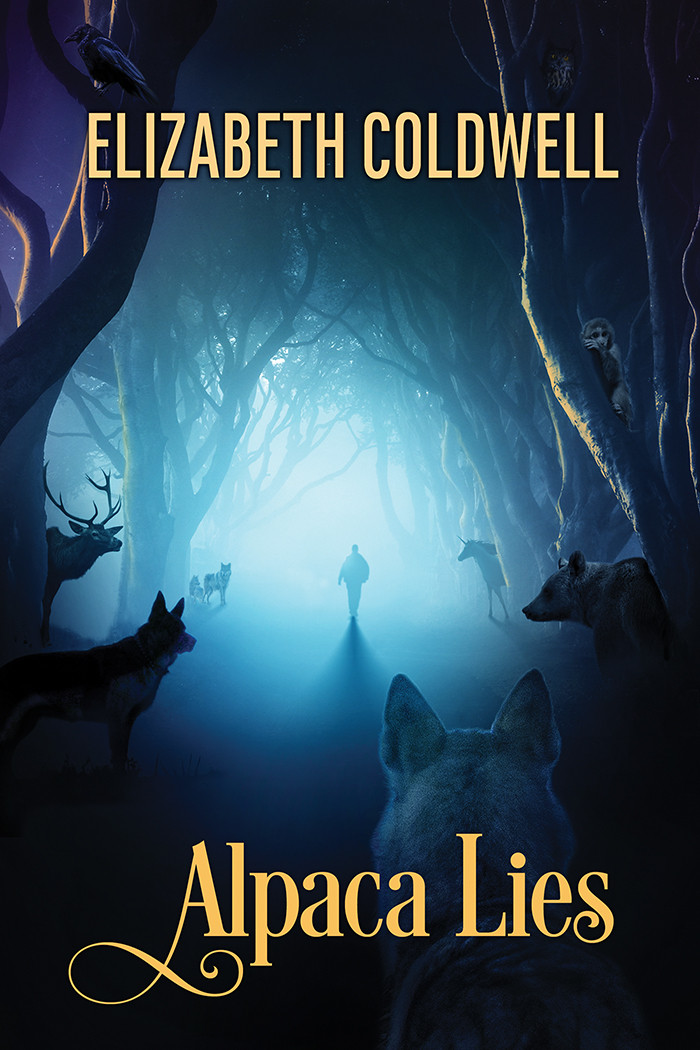 Title:</strong> Alpaca Lies
Author: Elizabeth Coldwell
Publisher: Dreamspinner Press
Pages: 23
Characters: Alfie, Simon Mattock
POV: 3rd
Sub-Genre: Shifter, Romance
Kisses: 4
Blurb:
2016 Dreamspinner Press Daily Dose
Alpaca shifter Alfie dreams of a life beyond the petting zoo at stately Mattock Hall. He can't explore his crush on Simon Mattock, heir to the estate and caretaker to the animals, for two reasons. One, he's never shifted into human form, and two, Simon is saddled with a boyfriend who's exploiting him for his wealth. But when a fire threatens both the zoo and Simon, Alfie knows the time has come to put his fears aside, make his first shift, and save them. He just hopes Simon will like what he sees.
Review:
Alpaca Lies by Elizabeth Coldwell is a hot and sexy short story about an adorable shifter and the man he loves.
Alfie is a sweet natured alpaca shifter who is in love with his caretaker, Simon. Though Simon is enamored with someone else, Alfie holds onto the hope that one day he'll be able to show Simon his true human self and Simon will care for him just as much as Alfie does for him.
This really is a cute story. Shame it's a short because I thought Alfie was a charming shifter and would have liked to have known more about him, but for the length this story is, I really enjoyed it and loved the chemistry that sizzled between the two heroes.
Because it is so short, I had some unanswered questions about Alfie and how he knew so much about humans. I would have really liked to have known how his mother told him things when he was younger. Was she shifted as a human? How did they get separated? Did she talk to him as an alpaca? I wish there had been more of a backstory of Alfie's life in this story, but there wasn't.
Still, I thought this was a very enjoyable read. If you are in the mood for a sexy and unique tale with a character you're sure to fall infatuated with, then Alpaca Lies is definitely something to check out.
Recommended!
Reviewed By: Gabbi
Click HERE to enter the Dreamspinner Press Website