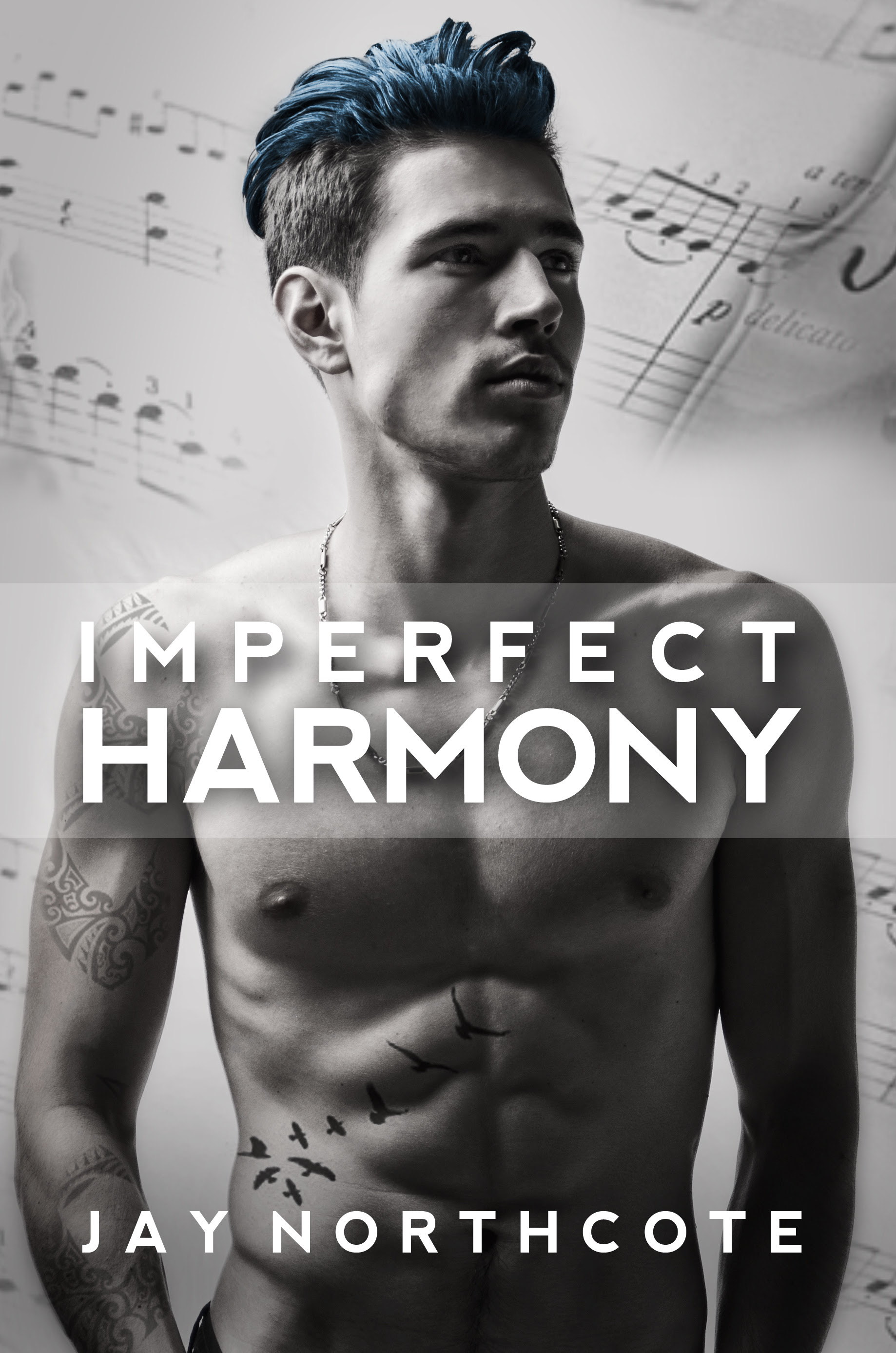 Title: Imperfect Harmony
Author: Jay Northcote
Publisher: Jaybird Press
Pages: 138
Characters: John Fletcher, Rhys Callington
POV: 3rd
Sub-Genre: Contemporary Romance
Kisses: 5
Blurb:
Imperfect harmony can still be beautiful…
John Fletcher, a former musician, is stuck in limbo after losing his long-term partner two years ago. He's shut himself off from everything that reminds him of what he's lost. When his neighbour persuades him to join the local community choir, John rediscovers his love of music and finds a reason to start living again.
Rhys Callington, the talented and charismatic choir leader, captures John's attention from the first moment they meet. He appears to be the polar opposite of John: young, vibrant, and full of life. But Rhys has darkness in his own past that is holding him back from following his dreams.
Despite the nineteen-year age gap, the two men grow close and a fragile relationship blossoms. Ghosts of the past and insecurities about the future threaten their newfound happiness. If they're going to harmonise in life and love as they do in their music, they'll need to start following the same score.
Review:
I admit I was excited to read and review Imperfect Harmony by Jay Northcote. Why? I've read several books by Ms. Northcote and I've enjoyed them all. Also, if you follow this blog, you know how much I love a May/December themed romance, so to say I was anxious to read this book is an understatement.
Ms. Northcote does an excellent job at getting to the heart and soul of her characters. I was immediately gripped into John and Rhys lives and I found myself emotionally invested in the story they had to tell. It was easy to empathize with both men and I eagerly read to see what was going to happen next. In particular, it was good to see John begin to live again. Since the death of his partner, he had lost all zest for life. He pushed aside his love of music and was going through the motions of everyday living. Not only was John a sympathetic character, he was a compelling hero that I found myself liking and when he meets the younger and vibrant, Rhys he must go through a lot of personal growth before John can give over his heart to him.
Although I adored John's character, it was Rhys that captured my heart. His talent and inner sweetness really leaped off of the written page. I could understand why John became so captivated with him because I too, thought he was a pretty amazing guy. I loved watching these men get to know each other, become friends and fall in love. They were perfect for each other and I truly hated to see the book come to an end.

Imperfect Harmony is a beautifully written story that will easily capture your heart. If you are looking for a well-written, sexy and heart gripping romance then Imperfect Harmony is definitely the book for you!
Highly Recommended!
Reviewed By: Gabbi
Click HERE to purchase Imperfect Harmony